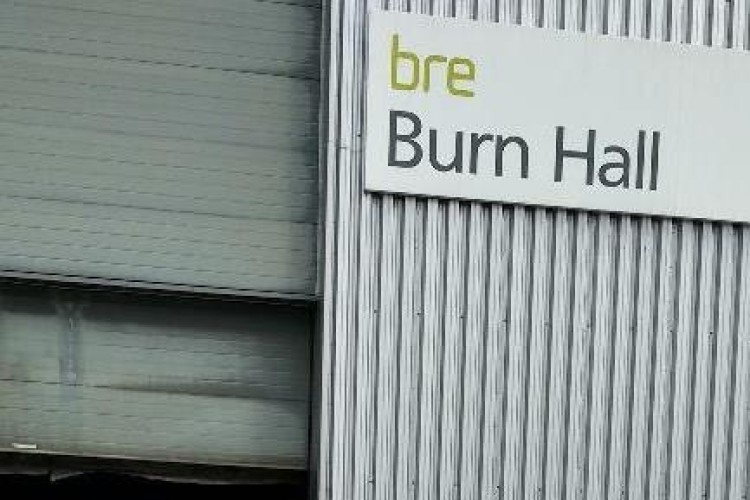 Various combinations of panels, fillings and insulation types are being tested by the Building Research Establishment at the behest of the government following June's fatal Grenfell Tower blaze.
The first three combinations to be tested all failed, indicating that there are more than 100 tower blocks around the country that need their cladding to be replaced.
The fourth and now the fifth combinations to be tested have passed.
The fourth test was of a wall cladding system consisting of aluminium composite material (ACM) cladding with a fire resistant polyethylene filler (category 2 in screening tests) and stone wool insulation (a form of mineral wool).

This fifth test was of a wall cladding system consisting of ACM cladding with a limited combustibility filler (category 1 in screening tests) and PIR foam insulation. Unfortunately, as far as anyone can tell, this combination has not been used on any tall buildings in the UK yet, but it has now been cleared as a potential solution for future use as it can meet the criteria set out in building regulations guidance BR 135.
Eighty residents were killed on the night of 14th June when the 24-storey Grenfell Tower apartment block on the Lancaster West estate in north Kensington caught fire. An £8.6m refurbishment in 2016 saw it clad with panels of Arconic's Reynolux coated aluminium sheets with a Reynobond polyethylene (PE) core, over Celotex RS5000 insulation. While the cladding system did not start the fire – police say a Hotpoint fridge-freezer was the cause – it exacerbated the spread instead of containing it and released toxic hydrogen cyanide fumes that killed people.
The full results of the fifth test are at: Fire test report: DCLG BS 8414 test no.5
Got a story? Email news@theconstructionindex.co.uk