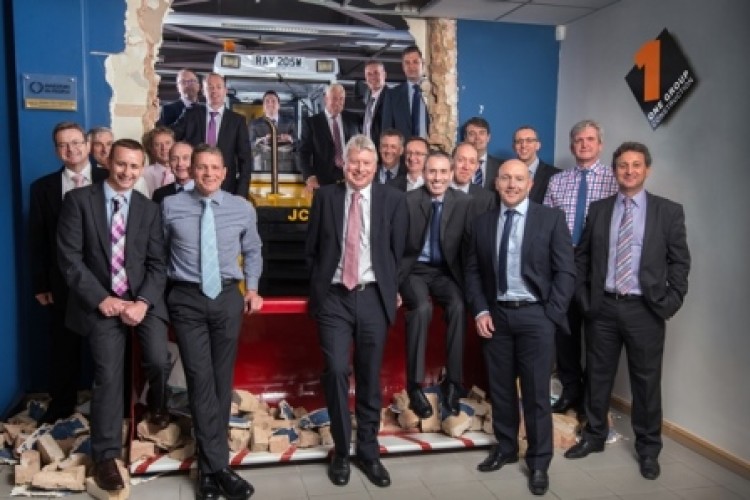 SHE was founded in 1971 by Graham Emmerson and counts Jackson Civil Engineering and Emmitt Plant among its 12 operating companies. It is one of the largest privately owned construction groups in the UK, employs around 500 people and has annual turnover of more than £100m.
SEH has been acquired by a newly-formed One Group Construction, led by Richard Neall, who was already chief executive of SEH.
In handing over, Graham Emmerson said: "It was very important to my family that the group remained privately owned. Whilst a business of our size must be highly organised, we have proven it doesn't have to be overly corporate or political. We were very keen to keep it that way."
Richard Neall said: "As a business we're in a really good place. We are financially strong and the market is showing real life. All political parties are now acknowledging the importance of committing funds to infrastructure improvements and the private sector is also rapidly gaining the confidence to invest. It's never easy in construction, but the signs are very positive at the moment."


One Group Construction includes:
Jackson Civil Engineering
Emmitt Plant
SEH Developments
SEHBAC
SEH French Construction
SEH Civil Engineering
SEH Asphalt
SEH Commercial
A&B Asset
Banaglaze
JacksonHyder
Fineline
The full line up in the team photo is:
Top row left to right: Ron Chidgey, Emmitt Plant; Brian Crofton, Jackson Civil Engineering; Luke Findlay, Emmitt Plant; Jack Davey, SEH French; Paul Firman, SEH Ipswich; Paul Rodwell, SEH French;
Bottom row left to right: Martin Blake, SEH Developments; Adam Tuke, Jackson Civil Engineering; Tim Hoelzer, SEH Commercial; Jim Chaplin, Jackson Civil Engineering; Gerry Day, SEH Asphalt; Richard Neall, One Group Construction Chief Executive; Graham Emmerson, Founder, SEH Group; Andy Race, Jackson Civil Engineering; Chris Driver SEH Ipswich; Glen Swatman SEH Commercial; Trevor Dixon, Jackson Civil Engineering; Darren Brown, SEH Asphalt; Simon Girling, SEH French; Richard Garrard, SEH Ipswich; Norman Hornigold; SEHBAC; John Savage, SEHBAC.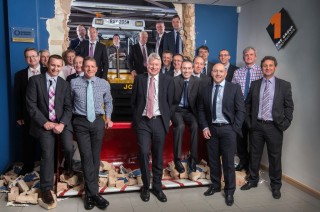 Got a story? Email news@theconstructionindex.co.uk