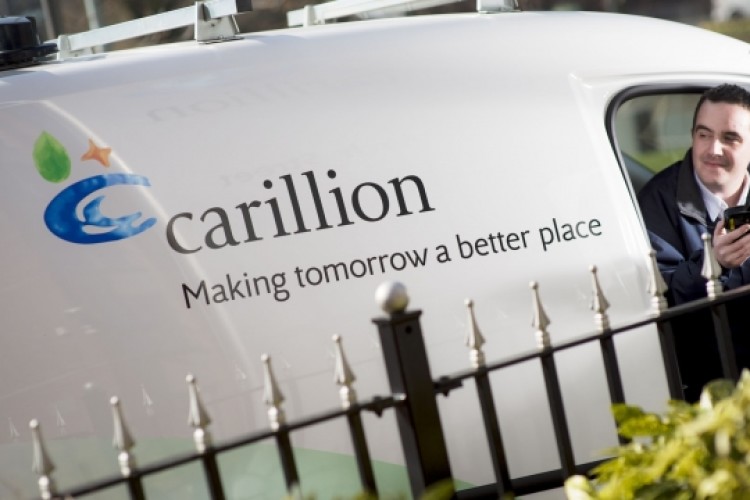 Carillion says that it is making progress with the turnaround of the ailing business, with new financing in place, disposals in train and new orders still coming in.
Carillion made a pre-tax loss of nearly £1.2bn in the first half of 2017. Non-executive director Keith Cochrane stepped in as interim chief executive to sort the mess out.
In a trading update today he said that a deal with lenders had secured the company improved credit facilities of at least £170m for 2018 through a combination of new facilities and agreed deferrals. Talks are continuing with lenders and shareholders about options for a capital restructure.
Carillion has signed heads of terms with Serco for the disposal of a large part of its UK healthcare facilities management business. Details are still being hammered out – handing over NHS contracts will need client approvals.  It is intended for the contract transfers to take place on a phased basis, but Carillion hopes to get most of the money during the first half of 2018. 
Carillion intends to dispose of the remaining contracts in its UK healthcare facilities management portfolio during 2018.
Carillion is also continuing to pursue the disposal of its Canadian businesses, although it is also evaluating whether it might not be better to hang on to some of those businesses. 

Overall, non-core disposals are expected to generate more than £300m by the end of 2018 to help tidy up the balance sheet.
Meanwhile, Carillion continues to win new work, including a £200m broadband deal for its 60:40 joint venture with Telent. Gigaclear, an ultrafast pure fibre broadband company, has contracted Carillion Telent to build a broadband network in Devon and Somerset.  The contract is worth £120m to Carillion between 2018 and 2020.
In Manchester, following its selection as preferred bidder earlier this year, Carillion has now signed a £71m contract with the University of Manchester to design and build Phase 1 of its Fallowfield Student Residences project. Work is under way.
And in Dubai, Emaar Properties has awarded Al Futtaim Carillion, a 50:50 JV, a £105m contract to deliver Creek Horizon, a premium residential development in Dubai Creek Harbour. 
Interim chief executive Keith Cochrane said: "Today we are announcing progress on a number of fronts and whilst our customers and creditors continue to be supportive, much remains to be done.  We remain focused on executing our disposals and cost savings programmes while continuing our discussions with our lenders and other stakeholders to explore further ways of strengthening Carillion's balance sheet."
Got a story? Email news@theconstructionindex.co.uk