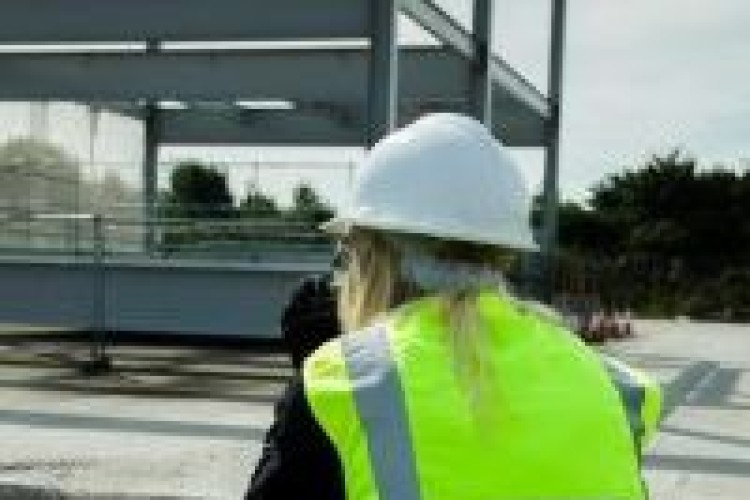 For the six months to 30th September 2016 Severfield saws its pre-tax profits reach £7.4m (2015 H1: £3.2m restated).
Profit growth for the full year will be comfortably ahead of expectations, the board said.
Although revenue was not up much – by less than 1% to £118.2m (2015 H1: £117.1m) this was because 2015 had seen 20% growth. There is further revenue growth ahead with the UK order book currently at £315m , up from £270m just five months ago and £185m a year ago.
New orders include the 22 Bishopsgate tower in the City of London, the huge new Amazon distribution centre in Tilbury and the Graphene Innovation Centre in Manchester. And with HS2, Hinkley Point C nuclear power station and the new runway at Heathrow, as well as continuing investment by Network Rail and Highways England, the medium term future is bright too, said chief executive Ian Lawson. "Overall, this reflects a good level of activity in the UK market which the group's breadth of capability and continuing service levels to clients is enabling it to benefit well from," he said.

Of the results from the past six months, Mr Lawson said: "I am delighted with our strong performance in the first half, which has continued since the period end. Margins are significantly up, our order book has continued to rise to a six year high whilst our pipeline remains steady. In combination with the strong cash generation in the first half, this has given us the confidence to increase the interim dividend by 40% and we expect profit growth for the full year to be comfortably ahead of expectations. We have a strong platform from which to implement our strategy, which targets to double our underlying profit before tax over the next four years, and continue to create value for our shareholders."
Operating margins have improved to 7.0% from 4.3% in the same period last year and there were three main drivers of this, Mr Lawson explained. Firstly, some changes were made to production flows through the factories which made greater use of new and more efficient equipment. Secondly, contract management has been improved. Thirdly, CMF, the metal decking supplier that Severfield bought half of in November 2015, has had a beneficial impact on margins.
Got a story? Email news@theconstructionindex.co.uk