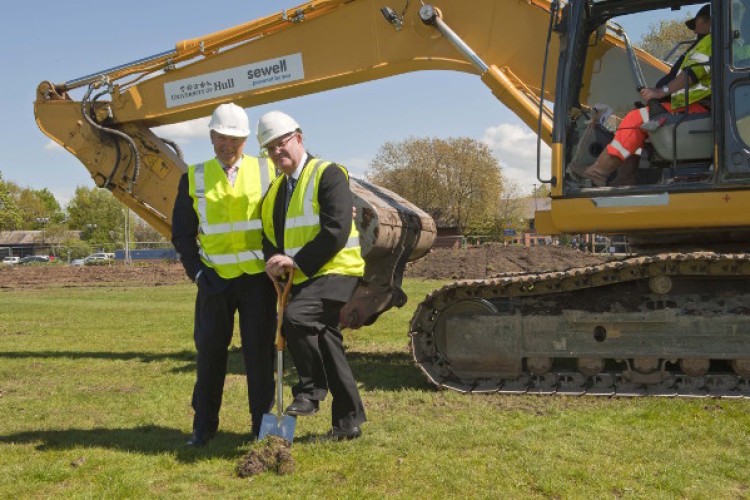 Designed by Sewell in partnership with GSS Architecture, the development will provide accommodation for 560 students. The scheme comprises mainly eight-bedroom flats alongside a smaller number of four-bedroom flats, studio flats and wheelchair-accessible flats, plus communal social and learning spaces.
Completion is expected in time for students to start moving in next year
Sewell's project is the latest stage in the University of Hull's multimillion-pound campus upgrade programme, following the £28m refurbishment of the Brynmor Jones Library, completed last year, and the ongoing redevelopment of the Middleton Hall theatre and conference space.
Vice-chancellor Calie Pistorius said: "Improving the campus – including the provision of more accommodation – is pivotal to the university's future. In order to be competitive in higher education and be well placed to attract quality students and staff from the UK and around the world, we must ensure that the estate meets our academic and business needs."
Paul Sewell, managing director of the Hull-based construction company, said: "It is a pleasure and a privilege to be carrying out such a significant and prestigious project for our own university, in our own city. The benefit of the completed project to the university will match the benefit to the local economy."
Got a story? Email news@theconstructionindex.co.uk