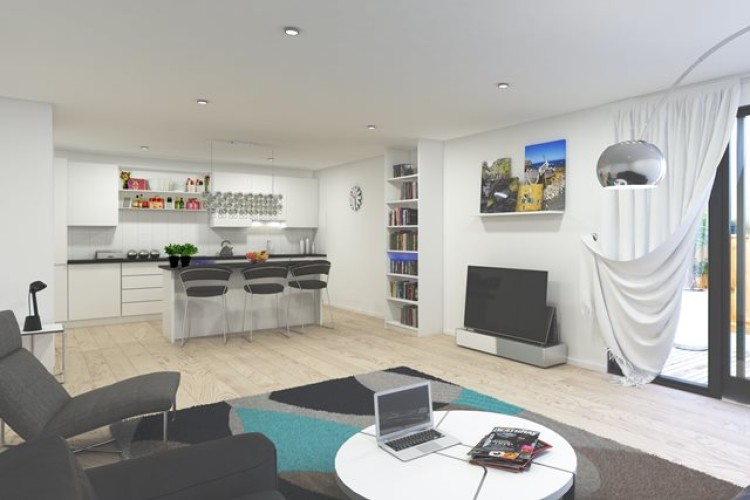 Much of the new business involves converting office blocks into flats or student accomodation.
Shaylor's largest piece of new business is a £12m contract with real estate developer Westrock to fit-out the Merton Centre in central Bedford.
In the London Borough of Enfield, Shaylor will deliver the £6m fit-out of former office block Southbury House, converting it into 124 residential apartments for serial client Rooms & Studios. This is Shaylor's third contract with Rooms & Studios following the completion of similar projects in Croydon last year.
Elsewhere in the London, Shaylor Group will be carrying out the £2.4m commercial fit-out of Barnet House, an 11-storey office block that houses the customer-facing services of the London Borough of Barnet council.

Shaylor has two projects in central Reading. It has a £4.5m contract to convert the Garrard House office building into 83 apartments and a £3m contract to turn St Giles House office building into student accommodation.
In Surrey, the recently started Horsham Gates project is a £6.5m conversion of two existing office blocks into residential apartments, while in Dartmouth it is working on a £1m conversion and extension of a former care home into 10 apartments overlooking Start Bay.
Group operations director Richie Shaylor said: "Shaylor Group has a strong track record in the fit-out sector covering both residential and commercial projects, particularly when working to fast-track timescales. These latest contract awards show the market has confidence in our abilities to deliver significant projects throughout the UK, and we are more than confident that our presence in this competitive sector will continue to increase".
Got a story? Email news@theconstructionindex.co.uk