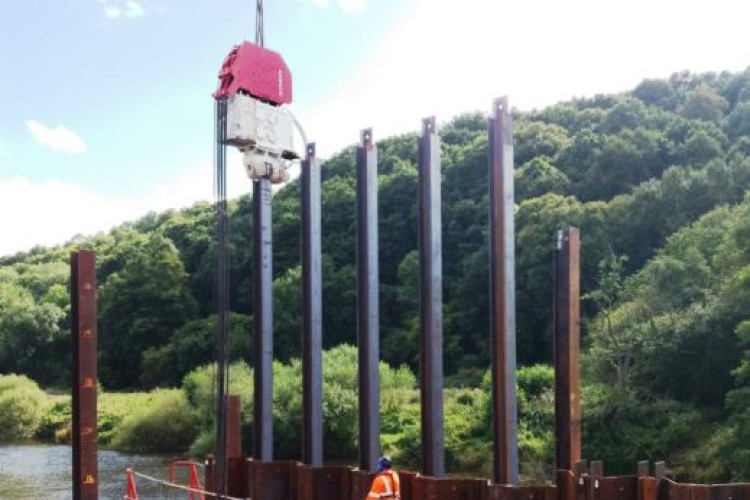 The £300m Birmingham Resilience scheme is one of Severn Trent's biggest ever infrastructure projects, specifically to develop an alternative water supply for Birmingham to complement the Elan Valley Aqueduct.
It will create a new abstraction point and pumping station on the River Severn, at Lickhill Quarry near Stourport, to which water will then be pumped along a new 25km pipeline, through one-metre diameter pipes, to Frankley water treatment works (which is being upgraded by DNM Alliance).
Aarsleff's sheet piling works will allow a dry working area for Murphy to construct the secant piling to the intake structure. Sheet piles will then be removed and the entire structure submerged out of sight. Water is to be taken from the River Severn, which will provide a new source for the aqueduct, while maintenance takes place on the original Elan Valley Aqueduct. When the resilience plan is in operation, the city of Birmingham will be drawing water from at least four sources, rather than just one.
Aarsleff is on site now installing a bespoke temporary sheet piled cofferdam which includes 154 steel sheet piles (AZ26-700), with an integral enhanced toe support system comprising of 53 H-section piles. These are required due to the shallow underlying bedrock, which only allows for a limited sheet pile penetration.

A temporary access works platform (pictured above) allows safe working over water. The temporary sheet piles will be extracted by Aarsleff after construction finishes in mid 2019.
"This is a technically challenging scheme to be involved with, requiring a lateral thinking approach to resolving the challenging problems," said Aarsleff senior technical estimator Ashley Carter.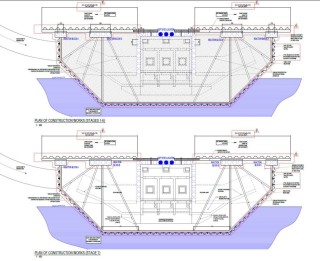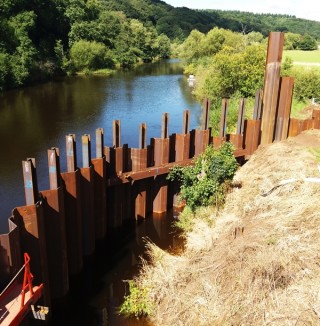 Got a story? Email news@theconstructionindex.co.uk