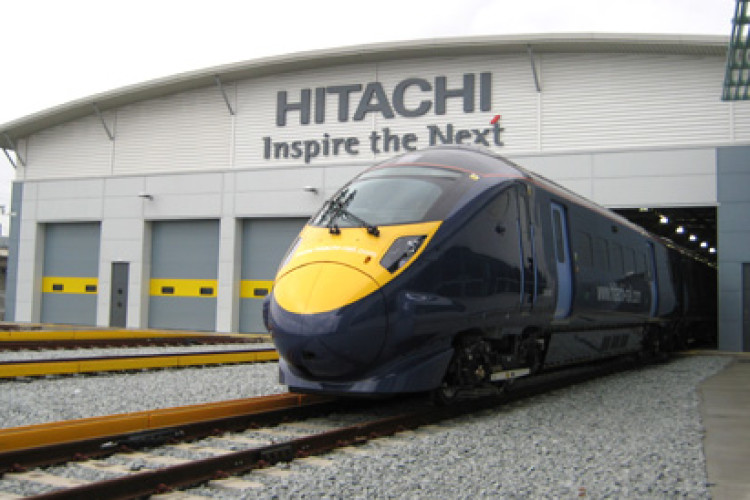 Some 150 jobs will be created during the construction phase of the 43,000 sqm facility and when the factory is in full production, 730 people will be directly employed by Hitachi Rail Europe.
 The first trains to be made ate the plant will be a fleet of 122 Class 800 series trains for the East Coast Main Line and the Great Western Main Line as part of the Intercity Express Programme.
Hitachi Rail Europe is working with developer Merchant Place Developments (MPD), which is leading the project to build and fit out the factory.  Jointly Hitachi and MPD have appointed the Darlington-based team of Shepherd to build the plant.
Work will start before the end of this year, with completion set for mid-2015.
Shepherd Group Built Environment chief executive Mark Perkins said: "We are delighted to have been awarded the contract to build this landmark development in the northeast, which will have a momentous effect on the prosperity of the region, as the biggest investment into the area for more than 20 years.
 "Shepherd invested a vast amount of time and research carefully gathering insight into Hitachi's specific requirements before proposing exactly how we would deliver such a large and complex scheme, which meant gaining a comprehensive understanding of what the facility has to achieve and, of course, Hitachi's exceptional standards in building trains. Our integrated supply chain incorporating Shepherd Construction, as well as Shepherd Engineering Services (SES), means we can offer an end-to-end approach based on a responsive and adaptive technical authority which I am confident will serve to enable Hitachi's ambitious business plan on this development. We are very much looking forward to starting work later this year."
Got a story? Email news@theconstructionindex.co.uk