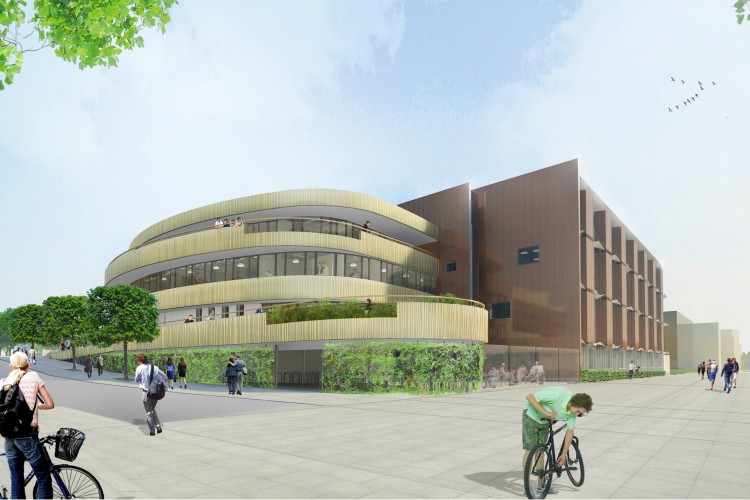 The value of the contract to SES is about £12m. Work includes: high-efficiency specialist ventilation systems, building and energy management system, photovoltaics, security and lighting services.
The CEB centre build, designed by architect BDP, follows the merger of the university's Department of Chemical Engineering and the Institute of Biotechnology, and will bring its teaching and research departments under one roof on the west cambridge site. The new building will become the focus for the university's activities in sensors and diagnostics research as well as reaction engineering.
The engineering services work for the facility, which will house a wide range of labs and clean-rooms, a magnetic resonance research centre and an undergraduate teaching laboratory, begins this month with project completion set for summer 2015.

SES's London and South East regional director Tim Cunningham said: "We are working collaboratively with the other consultants appointed and the University to ensure that the technical complexity of this project is met with carefully considered, effective M&E solutions and design components to deliver this exciting new facility.
"Our strategy for delivering the most stringent standards for the client, which incorporates the use of our off-site PRISM pre-fabrication factory, fully recognises the challenges of working on a campus-style environment to ensure the safety of students and the site's surroundings."
As part of its ongoing commitment to engaging the local community and supporting the local economy on all its sites in the UK, SES will be providing a number of local apprenticeships in Cambridge through the Training & Apprenticeships in Construction  initiative.
Got a story? Email news@theconstructionindex.co.uk