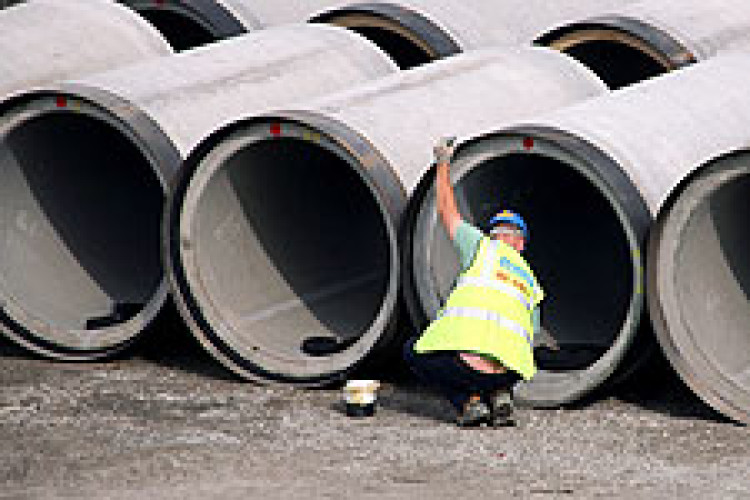 In the Civil Engineering Contractors Association's (CECA) Workload Trends Survey for 2015 Q3, declines in workloads were reported on balance in local roads (-24%), motorways and trunk roads (-12%), water and sewerage (-22%), and railways (-18%).
Just 7% of firms reported that workloads had increased, the lowest percentage since 2013 Q2.
While the rapid growth seen since 2013 cooled slightly in early 2015, this is the first real warning of a potentially more serious slowdown in the sector.
CECA chief executive Alasdair Reisner said: "These results raise concerns for the Government's growth agenda.
"We have seen this week that a sluggish construction sector is acting as a drag on Britain's GDP. This is despite the Government's stated aim of investing in infrastructure to drive growth in the economy.
"By now we would expect to see strong growth, particularly in relation to planned investment in road and rail to meet future capacity demand.
"The fact that workloads are now falling in both these bellwether sectors show that the industry is not yet firing on all cylinders. CECA will be monitoring this situation closely, and hopes for stronger growth in the months to come as planned Government investment bears fruit."
Got a story? Email news@theconstructionindex.co.uk