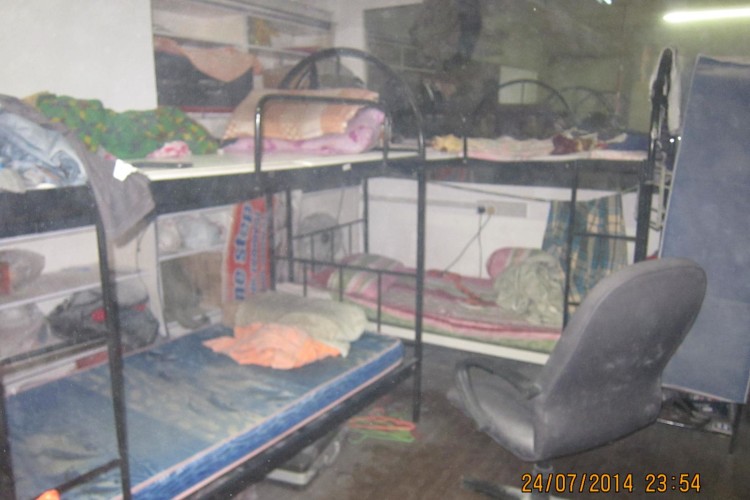 The companies, 3S Solid Surface Pte Ltd and Sing Solid Surface Pte Ltd, were convicted in the State Courts last week for furnishing false information to the Ministry of Manpower (MOM) with respect to the workers' addresses for the poor and unsafe conditions in which the workers were housed.
The companies pleaded guilty to a total of 18 charges under the Employment of Foreign Manpower Act (EFMA), and were fined S180,000. Another 30 charges were taken into consideration for the purpose of sentencing.
MOM has debarred the employers from hiring foreign workers. They will also not be able to renew the passes of their existing workers.
Investigations revealed that from July 2007 to June 2014, the companies provided false information to the controller of work passes, through the Online Foreign Worker Address Service (OFWAS) system. The two companies, which had a common director, used their factory premises at 10 Admiralty Street to house their foreign workers. Being a factory premises, OFWAS does not accept the address as a workers' dormitory and so the companies registered the 24 people to be residing elsewhere.
Investigations also revealed that in addition to the 24 FWs who resided in the illegally converted factory dormitory, the companies also separately housed 17 other workers in the premises from November 2012 to July 2014.


The illegal accommodation did not have a proper escape route. The mezzanine level of factory unit where the workers slept was unsafe as the plywood flooring was unstable.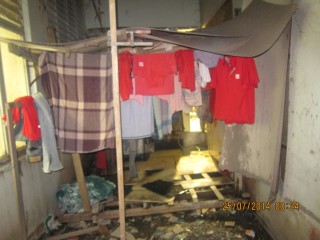 The entire premise was dusty due to on-going construction work. In addition to the poor living condition of the premises, the factory severely lacked sanitary and showering facilities. There were only two toilets to be shared between 41 workers, and workers took their showers in the open. Some of these workers have resided in the premises for more than a year.  
Jeanette Har, director, well-being of MOM's Foreign Manpower Management Division said: "The premises had no approval from SCDF to be used to house workers. It has inadequate safety measures in place and is clearly not suited to be used for housing of workers. MOM has stepped up housing inspections and will take action against employers who show scant regard for the health, safety and well-being of their workers. We also take false declaration of workers' addresses in OFWAS seriously as inaccurate and false information undermines the efficacy of OFWAS as a tool for safeguarding the well-being and management of foreign workers."
Got a story? Email news@theconstructionindex.co.uk