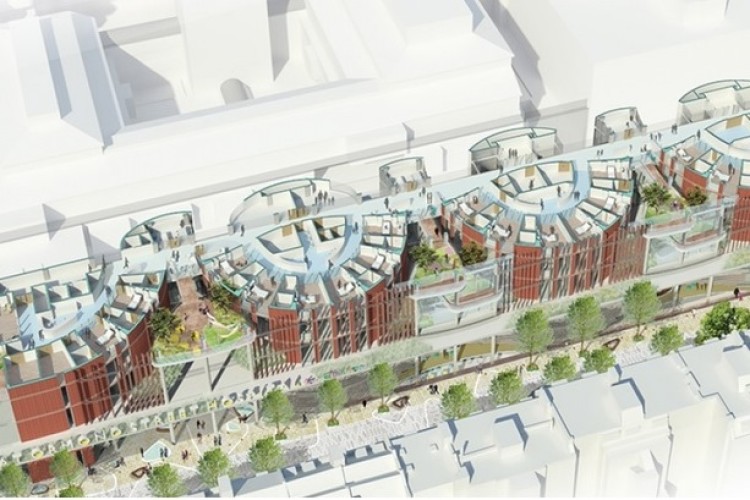 The new clinical building on Great Ormond Street in central London will become the hospital's new 'front door', replacing outdated facilities with a high quality environment consistent with the hospital's world-renowned paediatric care and research activities.
The appointment follows a design contest run by RIBA Competitions and the subsequent completion of a competitive dialogue process, involving three bids.
The two other shortlisted teams were: Carillion (with Eric Parry Architects acting as design architect and Conrad Gargett as healthcare architect) and Skanska (with Heatherwick Studio and HOK acting as design architect and HOK as healthcare architect).
As previously reported, the fourth phase of the hospital's redevelopment programme includes a new 23,000 m2 building that will become the new 'front door' for the organisation, replacing outdated facilities and offering a less 'institutional' welcome.

GOSH chief executive Peter Steer said: "After comprehensive analysis and debate the John Sisk & Son with BDP team led the field. Partly this was because of the quality of their concept design, which was really popular among the GOSH community when the design proposals were anonymously exhibited side by side. Just as important was the strength and depth within the team, who clearly demonstrated a deep understanding of the GOSH values, creativity, expert clinical planning and a robust commercial proposition. We look forward to partnering with them to develop proposals for this special building, the success of which is essential to the future of sustainable, outstanding specialised healthcare for children and young people at this historic location."
The Sisk/BDP scheme was considered to offer a promising response to the challenge of placing a building of international significance within a terraced street setting. Public realm proposals link to internal wayfinding, creating a welcoming, active frontage and an architectural expression of the activities taking place within.
The Trust is now entering into an early design agreement with Sisk so that design development work can continue and a planning application drawn up.
Got a story? Email news@theconstructionindex.co.uk