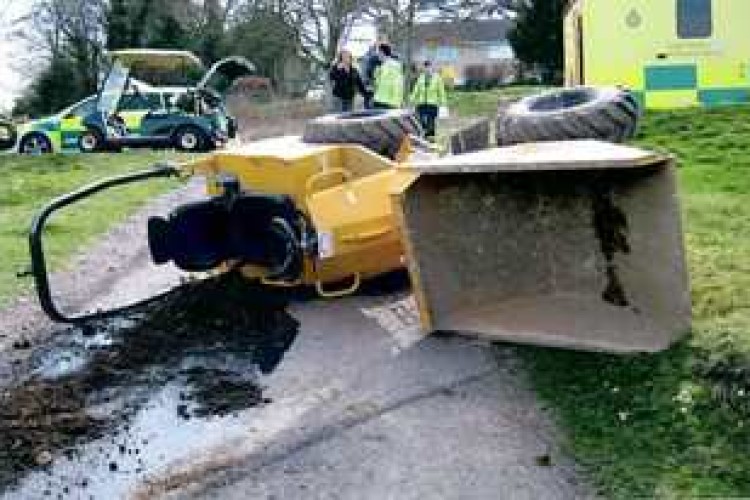 The guide has been commissioned by the Strategic Forum Plant Safety Group and published by the Construction Plant-hire Association (CPA).
Forward tipping dumpers have become established as the most dangerous piece of kit on the construction site in recent years, with injuries typically caused by machines rolling over or hitting site operatives.
[See our special report on the issue, September 2017.]
The draft good practice guide can be downloaded from www.cpa.uk.net/sfpsgdumpers and the closing date for comments is Friday 11th January 2019.


As a result of concerns throughout the construction plant sector, an industry forum for dumpers was formed in late 2016 with the overall objective of avoiding future incidents. The Strategic Forum Plant Safety Group (SFPSG) dumper development group was subsequently set up to start work on the good practice guide in early 2018. Members of the group include plant hirers and owners, clients, contractors, users, manufacturers, importers and the Health & Safety Executive (HSE). Four sub-groups were formed to focus on specific subject areas including Exclusion/Segregation, Ground Conditions, Operation and Training. The content produced by each of the four working groups has now been assimilated into a single document.
The guide covers machine selection, planning, supervision and safe use. The use of dumpers fitted with a cab is becoming more common, for which the guidance outlines some of the issues and considerations that need to be made in terms of allowing an operator to remain seated in the cab during the loading process.
After taking on board comments received, the final document is expected by Easter 2019.
Got a story? Email news@theconstructionindex.co.uk