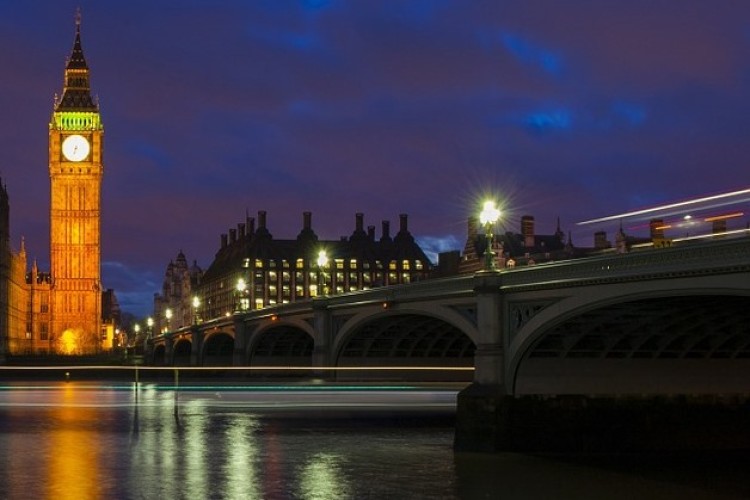 The Illuminated River Foundation, backed by the Rothschild Foundation, is spending £20m on the free public art initiative to light up the Thames crossings using low carbon technology.
Some 105 teams, composed of 346 individual firms, entered the competition and nearly half of the submissions came from overseas.
The shortlist includes Turner Prize-winning painter Chris Ofili and film director Asif Kapadia, who made the documentaries Amy and Senna.
No design was sought at the first stage; competitors made submissions based on experience, past projects and team composition.  Six finalists will now go on to develop concept design lighting schemes for four bridges – Westminster, Waterloo, London and Chelsea – along with a design masterplan for all the 17 bridges between Albert Bridge and Tower Bridge.
The six finalist teams (in alphabetical order) are :


Adjaye Associates with Chris Ofili, Thukral & Tagra, Doug Aitken, AKTII, HPF (Hurley Palmer Flatt), Four Communications, DP9, Plan A and DHA Designs
AL_A with Asif Kapadia, Simon Stephens, SEAM Design and GROSS.MAX
Diller Scofidio + Renfro with L'Observatoire International, Arup, Transsolar, Jennifer Tipton and Oliver Beer
Les Éclairagistes Associés with ecqi, ewo, Federico Pietrella, and GVA Lighting Europe Limited
Lifschutz Davidson Sandilands with Future\Pace, Leo Villareal, Pentagram, Price & Myers, Atelier Ten, Beckett Rankine and Core Five
Sam Jacob Studio and Simon Heijdens with Electrolight, Daisy Froud and Elliott Wood
Hannah Rothschild, chair of the Illuminated River Foundation, said: "The response to the Illuminated River competition was extraordinary and humbling: more than 100 teams entered the competition, including some of the leading international names in design, lighting, technical and the arts.
"The final shortlist represents an exhilarating mix of talent, inspiration and design approach. In November the finalists' concept designs will be unveiled, and London will have six possible visions of how the river ¬ and the city ¬ might be transformed after dark."
Mayor of London Sadiq Khan said: "This competition is a really exciting opportunity – the shortlisted design teams will now have their work showcased in a world class cultural city. It's fantastic that submissions have come from so many different countries: the competition shows that London is open to talent from all around the globe.
 "The Illuminated River will breathe new life into the Thames and create a dazzling outdoor gallery for Londoners to enjoy each night, showing that our capital remains a leader in innovation, sustainability and artistic creativity.  I wish all the finalists luck in the next stage of the competition, and look forward to seeing the ideas they come up with."
It is anticipated that jury interviews with the shortlisted practices will take place in late November 2016, with the winner announced in early December.
Got a story? Email news@theconstructionindex.co.uk