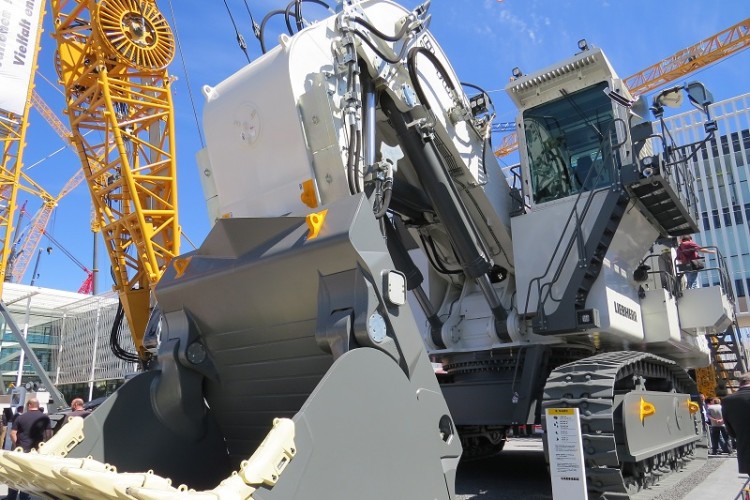 As many as half a million visitors are expected during the week and judging by the crowds on the first two days, swarming a site bathed in warm sunshine, those numbers could yet be surpassed.
Highlights of the show found by the correspondent so far include new Magni telescopic handlers, up to 30-tonne capacity and being marketed in co-operation with JCB dealers, the world's highest boom lift, Europe's biggest concrete pump, and a whole variety of machines for digging or lifting that are reaching new levels of energy efficiency.
A draw for many is the huge mining shovel on the Liebherr stand. However, the hybrid 300-tonne piling rig next to it may actually lay claim to being the more interesting machine, with energy recycled from every drop of the hammer.
Caterpillar is launching its hybrid 336E excavator in Europe this week. CEO Doug Oberhelman told a press conference today that he considered it to be "the most innovative excavator to come to market in decades". He said: "I am very proud of that hybrid excavator. This will change the world in our business." Product manager Ken Gray added that the technology used by Cat on this machine would be standard across much of its product range within a very few years.
We will bring further reports on Bauma later in the week.
Got a story? Email news@theconstructionindex.co.uk