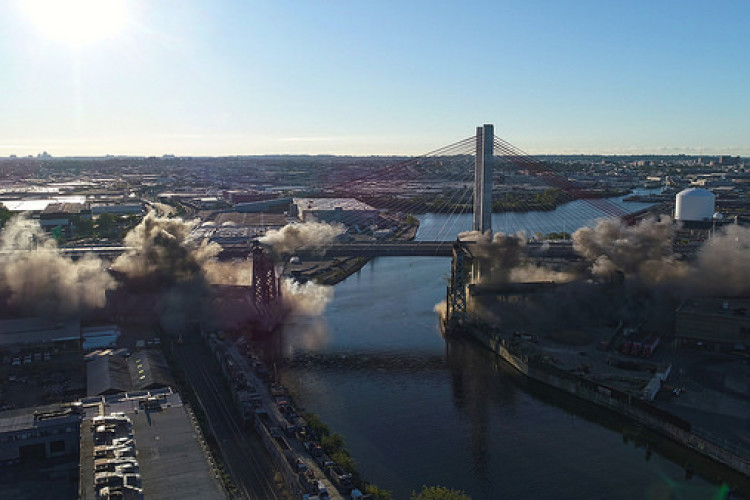 'Energetic felling' – better known as controlled implosion - was determined to be the safest, most effective and fastest way to bring down the old bridge. It is claimed to be the first time that explosives have ever been used to demolish a major bridge in New York City. The explosives have been used to lower the old steel truss spans in both Brooklyn and Queens to the ground, ready for dismantling using heavy equipment.
The operation saw 20 steel truss spans dropped – a total length of 945m. It was part of a US$873m (£856m) project to replace the former 78-year-old bridge with two new cable-stayed structures.
Skanska is the lead partner of the Skanska-Kiewit-Ecco joint venture that has built the first of the two new structures and is demolishing the old bridge.
In total, 944 linear shaped charges were strategically placed on bridge and over 1,600 cuts were made in steel members to weaken the steel.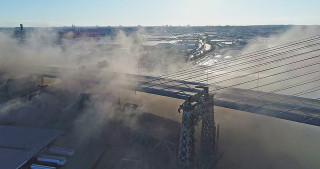 The twin structures of the new bridge have been expedited and the overall project is expected to be completed in 2019 four years ahead of the original project schedule.
New York governor Andrew Cuomo opened the first span of the new Kosciuszko Bridge in April, celebrating completion of the US$555m first phase of the project. The Queens-bound bridge is carrying three travel lanes in each direction of the Brooklyn-Queens Expressway until the second, Brooklyn-bound bridge is completed under a separate Phase II contract, valued at US$318m. The demolition is freeing-up space to complete construction of the Brooklyn-bound structure. 
Skanska completed the first phase of demolition in July, when it removed the main span of the former bridge by lowering it into the Newtown Creek.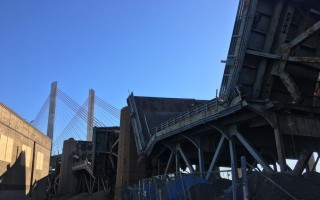 Got a story? Email news@theconstructionindex.co.uk