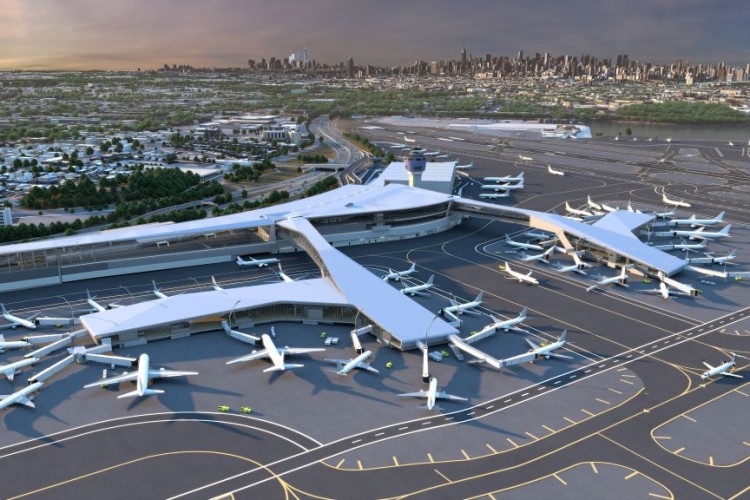 Skanska has a 70% share of the contract won by the LaGuardia Gateway Partners consortium, which has reached financial close and executed a lease agreement with the Port Authority of New York & New Jersey (PANYNJ). The PPP includes finance, design, construction, operation and maintenance of the project, with a lease term through 2050. The agreement also includes construction work for supporting infrastructure and a new central entrance hall.
Skanska's US$2.8bn share of the contract will be equally divided between Skanska USA Building and Skanska USA Civil. The contract award had been announced last year (link opens in new tab).
http://www.theconstructionindex.co.uk/news/view/skanska-team-scoops-36bn-laguardia-redevelopment
"This is Skanska's largest project ever," said Skanska CEO and president Johan Karlström. "We are proud to invest in and lead construction of this project that will improve the quality of air travel for millions of people. The LaGuardia Airport Central Terminal B project is a perfect example of how we, through public private partnership, can expedite delivery of critical infrastructure, bringing together Skanska's construction and investment capabilities. We have a strong position in the growing US market for PPP projects."

Construction of permanent works will begin immediately, with most of the new terminal opening in 2020 and substantial completion during 2022.
Opened in 1964, Terminal B today serves more than 14 million passengers annually. The new LaGuardia Central Terminal B will be built adjacent to the existing terminal, while flight operations continue without interruption.
LaGuardia Gateway Partners comprises Skanska Infrastructure Development, Vantage Airport Group and Meridiam as project sponsors and co-investors, with Vantage Airport Group managing operations. Skanska and Walsh form the design build joint venture, with HOK and WSP Parsons Brinkerhoff advising on the design.
Got a story? Email news@theconstructionindex.co.uk