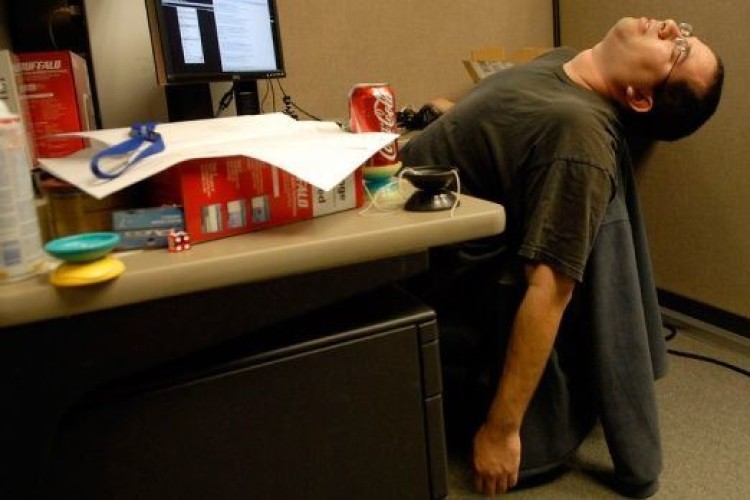 Academics at Glasgow Caledonian University (GCU) and Cumbernauld-based Gas Sensing Solutions (GSS) have created a smart building energy management system that monitors air quality, anticipates a drop in atmospheric oxygen and takes action to improve it.
The system was developed under a project funded by the Innovation Centre for Sensors & Imaging Systems (CENSIS) to combat the afternoon slump familiar to any office worker. They say it could be ready for market within a year.
The system detects how many people are in a room and adapts its behaviour to make the occupants more comfortable by adjusting air quality and temperature.
GSS has provided the sensor, which can have a battery life of up to 10 years, and GCU researchers have invented a smart controller that reacts to, and learns from, its surroundings and responds accordingly. They are also working on a solar-powered version.
Sensors are also fitted to the outside of the building to allow the system to react to external conditions – if it is getting warmer outside, the system gradually cools the interior, for example.

Dr Hadi Larijani, GCU senior lecturer in the Department of Computer, Communications & Interactive Systems said: "People have traditionally tackled afternoon drowsiness with making a cup of coffee, but in reality the issue tends to be associated with diminishing air quality.
"Modern building regulations have focused on thermal insulation, so insulating a building to prevent heat loss has the associated effect of preventing any fresh air getting in. That means the people inside are sitting in a room where the oxygen levels are falling throughout the day.
"Retrofitting air conditioning is expensive and doesn't really address the central problem of air quality, whereas our system will make intelligent decisions about the conditions in the building and take action to address it. That might involve increasing the flow of air into a particular area where the system thinks it will do the most overall good.
"We're not saying it'll stop coffee cravings altogether, but people may find themselves less dependent on caffeine if the air quality stays at a steady level throughout the day."
CENSIS chief executive Ian Reid said: "Intelligent automation is going to be a growing theme of future technology, and these kinds of projects illustrate the opportunities for businesses and researchers to come up with ideas which make a genuine difference in society."
Got a story? Email news@theconstructionindex.co.uk