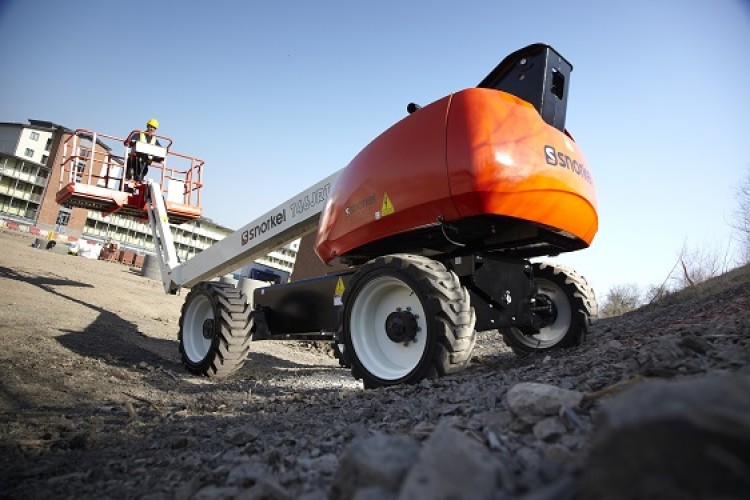 The deal, announced last month, was approved by Tanfield shareholders on 7 October. It has now been completed, giving Las Vegas-based telehandler producer Xtreme Manufacturing 51% ownership.
Snorkel's head office and main production plant is in Washington, Tyne & Wear.
Tanfield's status now changes from being a manufacturing company to an investment business. It still holds 49% of Snorkel at the outset of the new arrangement but this is expected to dilute with Xtreme taking a larger share.
As previously reported, current Snorkel management stay in place and so chief executive Darren Kell, finance director Charles Brooks and operations director Brendan Campbell have now transferred to the new company, Snorkel International Holdings.
Xtreme Manufacturing is owned by Don Ahern, who also owns Ahern Rentals, which is one of the largest equipment rental companies in the USA but has not been without its own financial difficulties, having only recently re-emerged from bankruptcy.

Don Ahern said: "Snorkel was founded in the USA and has a long, proud history in America. This is a strong brand, with an excellent product range and superb global distribution capabilities, making it a great fit with Xtreme. With the right strategic investment, Snorkel will regain its rightful position as a major player in the aerial lift market.
"We have a large number of Snorkel products in our own rental fleet at Ahern Rentals, as do many other independent rental companies. It is my desire to provide world-class aftermarket support and restore Snorkel's leadership in product development. Snorkel is an esteemed brand which has, throughout its long history, often been the standard of the industry."
Ahern Rentals plans to offer direct sales of Snorkel machines and replacement parts as well as service and repair of Snorkel products from its 75 rental stores across 23 US states.
Tanfield Group chairman Jon Pither said: "Don Ahern has a proven track record in the lifting equipment industry. I have every confidence that, with the help and support of the Snorkel management team, he will deliver a bright future for Snorkel."
Got a story? Email news@theconstructionindex.co.uk