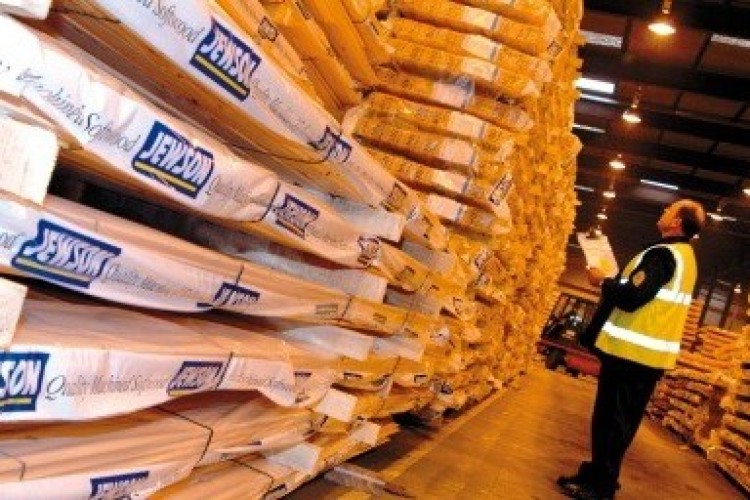 The framework has been developed by Procurement for Housing (PfH) – a buying consortium of more than 900 housing organisations that collectively manage 75% of the UK's social housing stock. The deal is expected to be worth up to £250m over four years.
More than 270 landlords used PfH's previous materials framework, spending £100m over two years.
The new deal consists of 10 national lots, allowing any UK social landlord to choose from tens of thousands of building materials, plumbing and heating materials, gas spares, renewable products, tiles, electrical items, aids and adaptations, stair lifts, tool and plant hire and maintenance services from national and local merchants.
Grafton and Jewson appear to be the biggest winners. (See full list below.)
PfH said that a number of the merchants who supplied products on the former materials framework have bid for this tender "at a highly competitive rate due to the value generated from the previous deal". This has led to significantly reduced prices across all 10 lots, it said.
As a result of better prices, wider choice and new cost control measures, PfH estimates that the volume of spend going through the new materials deal will increase significantly over the next four years with more landlords starting to use the deal and existing framework customers increasing their spend.
Prices on the new framework are set either quarterly or annually and if suppliers increase prices then PfH will assist landlords to obtain justification and manage the impact. This process also helps suppliers as the evidence they present to justify price rises often helps landlords to see that there are genuine reasons behind cost increases, PfH said.
PfH managing director Steve Malone said: "Materials represents a huge spend area for social landlords and we've worked closely with merchants and manufacturers to create a framework that will help landlords save but that also works well for suppliers. There are examples of merchants on our previous deals seeing spend grow from nothing to £10m in just five years. This new deal brings added flexibility and security for both suppliers and social landlords."
The Materials & Associated Managed Services contract was awarded to the following suppliers:
1.     Plumbing & Heating Materials 

Wolseley
Grafton
PTS
Jewson
NMBS
2.     Gas heating spare parts         
Powred
Wolseley
Grafton
Jewson
PTS
3.     Renewable Products (eg solar panel systems and biomass boilers)
Grafton
Wolseley
Edmundson
Rexel
PTS
4.     General building materials
Grafton
Jewson
TradePoint/ B&Q
NMBS
5.     Tiles
6.     Electrical Materials
Grafton
YESSS Electrical
Rexel
City Electrical Factors
Edmundson
NMBS
 7.     Aids and adaptations (including mobility support and general disabled adaptations)
8.     Stair Lifts
9.     Tool and plant hire
10.  Managed services
Grafton
Wolseley
Jewson
NMBS
Got a story? Email news@theconstructionindex.co.uk