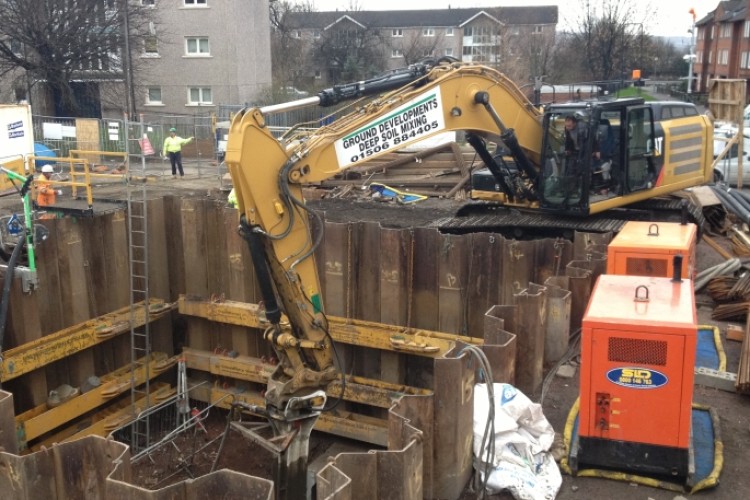 During excavation for a new combines sewer overflow (CSO) chamber, the project stalled when contractor Barhale discovered the base of the excavation could not provide sufficient bearing pressure to support the installation.
Earthworks specialist Ground Developments was called in to deliver an on-site solution to keep the project at Potter Place on track.
Kevin Mackenzie, Ground Developments' commercial director, explained: "The excavation couldn't be taken any deeper due to restrictions of the plant capability on-site.  Therefore our capability to deliver cost-effective solutions for the difficult soil conditions that we often come across in Scotland, and the specialist apparatus that we own and operate meant that we could respond really quickly to solve this problem for our client Barhale.
"Our specialist deep soil mixing techniques are carried out in-situ making us the only company in Scotland who can complete this type of work within a defined development area which ultimately offers clients value for money.
"Whilst this is possibly one of our smallest projects, we're really delighted to have been able to take this project from enquiry through to mobilisation and completion in just two weeks saving our client both time and budget on costly alternatives."
Got a story? Email news@theconstructionindex.co.uk