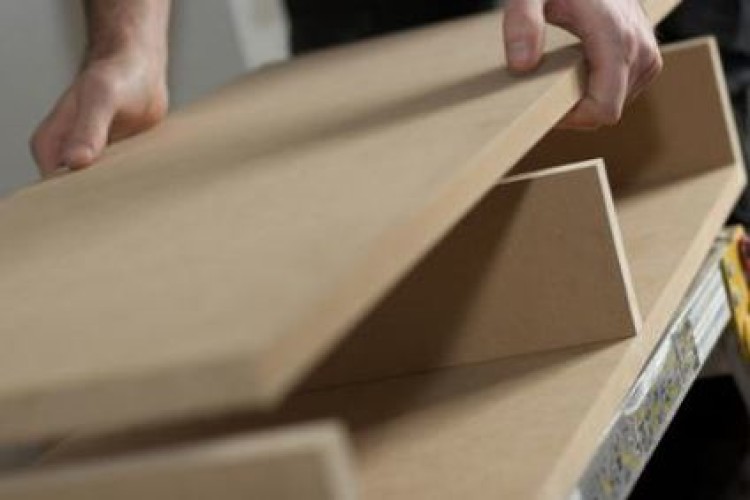 Specialist recycling firm MDF Recovery has patented a process that it says enables the recovery of high quality wood fibre from waste MDF. It produces wood fibres in the range of 0.5mm to 3mm – the same quality as virgin wood fibre – providing feedstock to manufacturers of MDF board, insulation products and horticultural growing products.
MDF Recovery says that, after six years of research and development, it has now concluded proof of concept trials to develop a commercially viable process.
Britain disposes of around 350,000 tonnes of MDF each year, either by burning or landfill. It has not yet been viable to recycle the material.
Managing director Craig Bartlett, who established MDF Recovery in 2009, said: "We have already begun discussions with a number of leading companies and organisations operating in the MDF production and waste industries and look forward to progressing these during the early part of 2017.
"The recycling process we have developed is a genuine world first. There is no other environmentally friendly alternative to the use of landfill or burning to dispose of MDF waste.

"Our technology can be retro-fitted or designed into new plants and offers a robust solution for reworking waste and increasing the yield at the MDF manufacturing facility. Zero waste production is now a real possibility. The financial payback is dependent on the size of MDF plant but in larger plants is expected within 18 months.
"The technology can also process industrial and commercial forms of MDF waste, allowing manufacturers to take back material from their customers – a so called 'closed loop' solution." This has been particularly attractive to the retail sector which utilises significant amounts of MDF in shop fittings.
MDF Recovery estimates that it could recycle between 30,000 and 60,000 tonnes of MDF waste each year in the UK and almost three million tonnes globally.
MDF Recovery has set up an advisory panel to help it commercialise the company's technology. The panel includes Geoff Rhodes, a former president of the Timber Trade Federation (TTF), the European Association of MDF Manufacturers (EMB) and the Fibre Building Board Federation (FIDOR), along with wood products experts Dr Knut Kappenberg, Dr Rob Elias and Ray Howard.
Got a story? Email news@theconstructionindex.co.uk