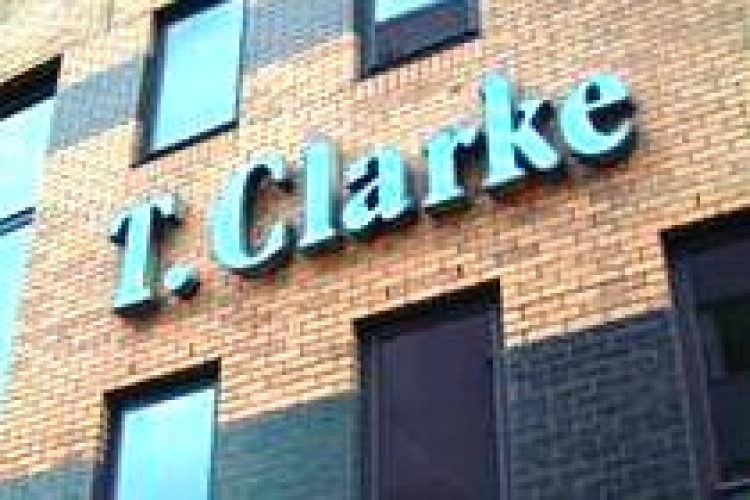 TClarke made a pre-tax profit of £7.1m in 2017, up from £3.7m in 2016, on revenue up 12% to £311.2m (2016: £278.6m).
Underlying operating profit was up a more modest 6% to £7.3m, from £6.9m the previous year.
Revenue from the Central and South West operations reduced by 7.8% to £62.6m. The underlying loss of £1.8m (2016: profit £0.9m) in this division was attributed to delayed starts in the southwest and settlement of a number of legacy jobs. It is expected to return to profit this year.
The London and South East operations contributed an underlying profit of £8.5m (2016: £3m) on revenue up 24% to £177.6m. The substantial margin improvement, up from 2.4% to 4.8%, was attributed to a number of large jobs completing in the period, including the new Bloomberg building in London.
Scotland and the North also delivered growth in profits. Scotland's revenue was £23.0m (2016: £21.0m), and underlying operating profit was £800,000 (2016: £600,000).

In the North, revenue dipped 12% to £48m (2016: £53.6m) but underlying operating profit increased to £2.4m (2016: £1.8m) due to a strong performance from the Leeds office on the back of educational projects.
Chief executive Mark Lawrence said: "I am pleased to report that TClarke is in an excellent position. We are focused on the future and have a clear strategy to deliver on our five key strategic markets.  We are confident that this will enable us to continue to drive improving returns for our shareholders, as is demonstrated by our setting ourselves the medium term target to increase underlying operating margin to 3%.
"Underlying this, TClarke shows strong and improving cash generation, rigorous risk control, excellent revenue visibility, a balanced quality order book and improving profitability. This financial and strategic strength is allowing us to invest for future growth in our markets, driven by investments in infrastructure and the digital world."
TClarke recent project wins include:
One Bishopsgate Plaza; 43 storey residential tower and five star hotel
Beaufort Park, Hendon; three further residential blocks for St George
John Lewis Department Store, Cheltenham
Ark Pioneer Academy; new secondary school in Barnet, London
Sedbergh Sports & Leisure Centre, Bradford
Bath Spa University; School of Art and Design
Aerohub Business Park, Newquay Airport
Argo Global – 1 Fen Court, London; office fit out
University of East Anglia, Norwich; building 60 teaching and laboratory areas
Edison Primary School, Hounslow, London; science specialist free school
Rothesay Pavilion, Bute; restoration of the 1930s building
Hadrian's Tower, Rutherford Street, Newcastle (residential scheme)
Ferry Village, Braehead (residential scheme)
Rolls-Royce, Derby; M&E Services to North Block, B, C, and D Buildings
South Gilmerton, Edinburgh (residential scheme)
HMP Featherstone (prison)
Got a story? Email news@theconstructionindex.co.uk