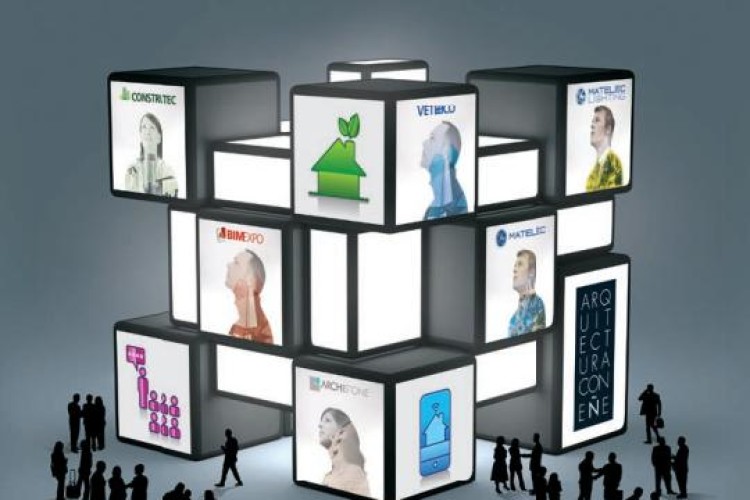 However, there are calls for greater investment in public works.
The growth in building has led to the adoption of sustainability, technology and innovation as the major themes of Construtec 2018, an international trade fair of materials, techniques and construction solutions, organised by IFEMA and taking place in November at Feria de Madrid.
In total, 109,047 homes were recorded last year - the highest figure since 2011 - according to the latest report from the Industrial Observatory of the Construction Industry.
The number of new construction permits for residential buildings increased by 26.2% in 2017.
Data provided by the Official Professional Associations of Technical Architects showed that in 2017 work management permits were issued for 109,047 homes, the highest figure since 2011.
Residential building, measured in number of homes, has thus experienced four consecutive years of growth.

The total number of permits experienced a rise of 18.4% during 2017. By type of building, the increase in new buildings was 26.2%, while expansion and renovation increased by just 0.6%. Certifications of end-of-construction were issued for 54,610 homes, 36.1% more than in 2016.
The general trend has continued to be positive over the first two months of 2018, with 14.7% growth in total permits by the end of February, and 17.4% in new construction.
There has been an accumulated fall in tendering for public works over the past nine years of 67.2%. The report from the Industrial Observatory of the Construction Industry says that "this is a reason for concern, as the lack of public investment not only creates a drag on employment and the creation and maintenance of companies, it also results in a lack of maintenance and preservation of infrastructure and the structural elements of our assets".
It goes on to say that "there is an urgent need for public investment using other supplemental funding sources, such as public-private collaboration, to reverse this situation. The reactivation of Civil Engineering activity would need an increased investment in public construction and infrastructure maintenance".
In terms of the employment structure of the sector, the report notes the increased number of employees over 60 years of age and the sustained growth of the average age of workers in the sector. The sector do more to offer young people a professional career in the sector, it says.
The study also concluded that it is necessary to encourage and facilitate the acquisition of digital skills by the workers and companies of the industry.
Got a story? Email news@theconstructionindex.co.uk