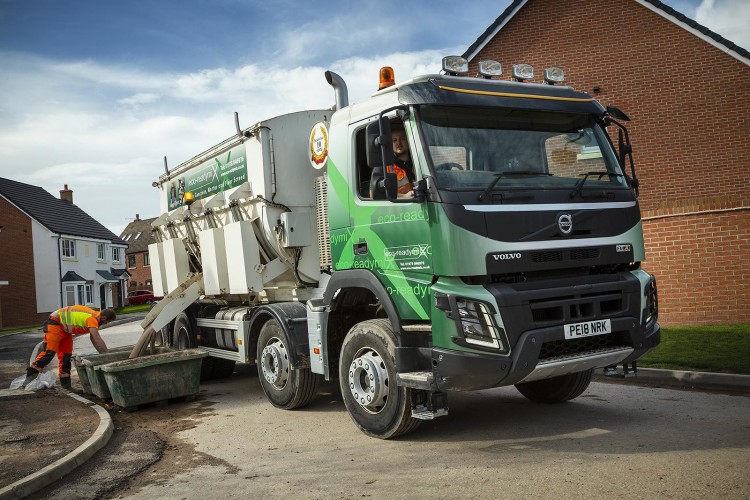 The equipment supplied by Thomas Hardie Commercials FMX 8x4 rigid truck features an X-High B Ride 5,100mm wheelbase chassis with a day cab and a Roltech Multi-Pod ready-mix mortar body with five separate compartments for multiple products. The body was designed in conjunction with Eco-Readymix to meet its operational requirements.
"Our multi-compartment bodies are under constant development and the latest Volvo FMX 8x4 rigid moves the bar upward again," reports Gary Billington, owner and managing director at Eco-Readymix.
Eco-Readymix has taken delivery of nine Volvo trucks during the last 18 months and all are multi-compartment ready-mix transporters. The company has also restored its 20-year old Volvo FM7 rigid, which still works every day. "Our long-serving Volvo rigid continues to play a key role in business, as it's used as a back-up vehicle to guarantee our timed delivery slots,"      said Billington.
He praised the level of service from Thomas Hardie Commercials Deeside. "We also opt for four year Volvo Gold Service Contracts and in between these planned workshop visits there have been no issues whatsoever," he added. "Our drivers like Volvo trucks and that's important."
Eco-Readymix has taken delivery of an innovatively designed Volvo FMX 8x4 rigid for ready mix concrete, mortar and floor screed deliveries.
Got a story? Email news@theconstructionindex.co.uk