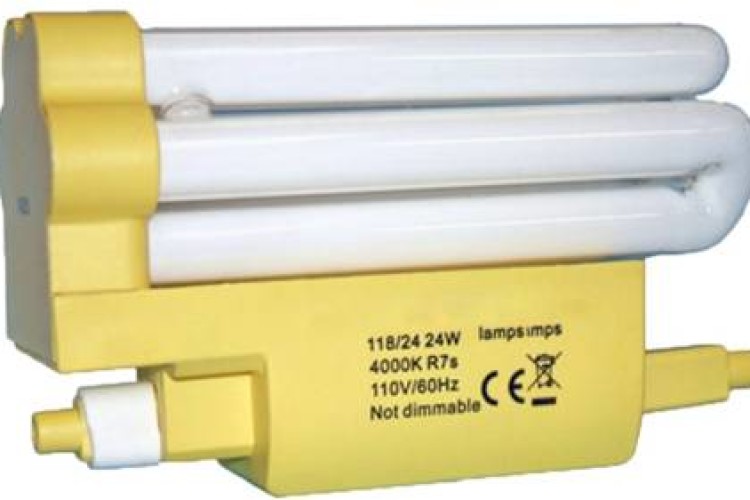 The new product can be used as a direct replacement for existing 110v TH 500w lamps and reduces energy costs by 95 per cent.
On average, a site using 100 lights annually could save almost £17,000 by switching to the new lamp, which fits the conventional 500 TH floodlight without modification.
Speedy, which recently announced an investment of £2 million into energy efficient lighting towers, says it is helping its customers stay ahead of possible changes in legislation governing lighting.
In two years time, normal filament light bulbs will no longer be available on the UK market, while halogen lights – which the new 24 watt fluorescent lamp replaces – are predicted to be next as they use around five times as much energy as standard bulbs.
Andy Connor, supply chain director at Speedy, said: "We continually search for pioneering new products like this lamp which can help our customers to reap significant financial and energy savings.
"Cutting carbon and spending less are two of the most important objectives to businesses of any size and new technology will play an increasing role in achieving them as well as operational changes such as minimising waste."
Got a story? Email news@theconstructionindex.co.uk