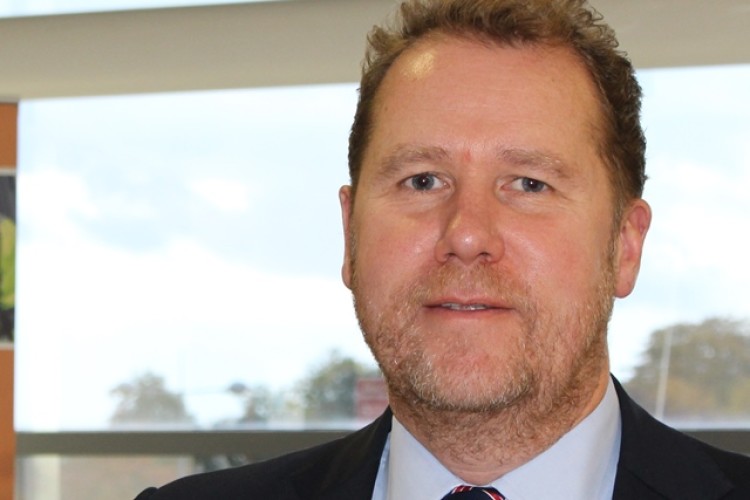 He had been with Speedy since 2006 and commercial director there for the past four years.
A-Plant has now appointed him as its own commercial director, reporting directly to CEO Sat Dhaiwal.
Mr Harris has substantial business experience. In the 1990s he was managing director of Odeon & UCI Cinemas. He was subsequently managing director of the travel agent Airtours for five years.
At A-Plant, his responsibilities include developing business with major customers and becoming involved in merger and acquisition activity.
Mr Harris said: "I am really excited about my new role at A-Plant. The company operates a number of different divisions such as A-Plant Accommodation, FLG Services, Leada Acrow, PSS Hire and Eve Trakway, and this role will allow me to work directly alongside the respective leaders of those businesses. It's a great challenge and I'll look forward to adding value where I can and creating additional synergies between the different businesses."
A-Plant CEO Sat Dhaiwal said: "We're absolutely delighted that Dave has joined the A-Plant team at such an exciting time. Not only has he got vast experience in the hire industry, he has also held very senior positions at major blue chip companies, so no doubt he will be able to utilise this experience to the benefit of A-Plant."
Got a story? Email news@theconstructionindex.co.uk