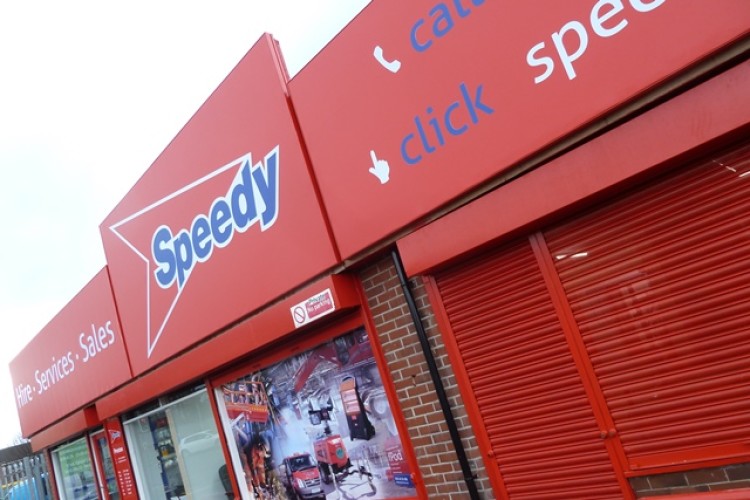 In the year to 31st March 2018 Speedy made a profit before tax of £18.0m (2017: £14.4m) on revenue (excluding disposals) of £371.6m (2017: £349.1m).
With £21.3m spent on the acquisitions of powered access specialists Prolift and PSHL in November, net debt only came down by 3% during the year from £71.4m to £69.4m), but return on capital employed increased to 11.5% (2017: 7.7%).
Asset utilisation rates improved to 55.4% (2017: 51.5%; 2016: 44.0%) by investing more in products customers want to hire and getting rid of less well-used inventory.
The results include a £2.1m exceptional charge in relation to Carillion bad debts and £6m one-off cost for restructuring. The number of operating divisions and distribution centres has been reduced, giving rise to property related costs of £4.7m and £1.3m of redundancy costs. However, overhead savings of £3m a year are expected.

Excluding these exceptional items, pre-tax profit was £25.9m, an increase of 60% on the previous year.
Chief executive Russell Down said: "We are delighted with these results which reflect a strong operational performance, robust capital management, the benefits of the strategy which was launched in September 2015, the impact of our recovery initiatives and some earlier than expected acquisition synergies.
"The market remains competitive; however the current year has got off to an encouraging start with revenue ahead of the comparative period on a like for like basis. Whilst we are early into the new financial year, and some of the benefits from the acquisitions have been realised, we are confident of delivering further progress in the year ahead in line with our current expectations."
Got a story? Email news@theconstructionindex.co.uk