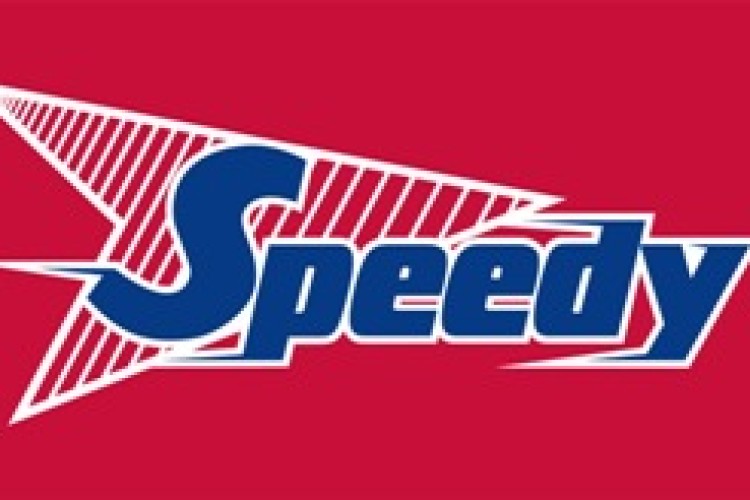 Adjusted profit before tax was up 35% to £16.8m for the year ended 31 March 2013 (2012: £12.4m), with a strong improvement in the second half of the year.
Underlying revenue, excluding the site hut business sold in April 2011.increased by 4.3% to £340.4m (2012: £326.4m).
Profit before tax (post amortisation and exceptional items) rose fourfold to £12.8m (2012: £3.2m).
Chairman Ishbel Macpherson said: "These results illustrate the impact that proactive management action over the last few years has had on Speedy's business. Our focus on the right customers, in the right markets and on the right type of work has enabled the group not only to grow revenue, but to do so at improved margins and levels of profitability, whilst improving cash flow and our ROCE [return on capital employed].
"Although there is still more to do, the continuing focus on quality and service throughout the group through a range of self-help measures is differentiating our business in both the UK and international markets and underpins the transformation of Speedy from a hire to a service company."


Chief executive Steve Corcoran said: "The performance is all the more encouraging when considering that prevailing market conditions continued to be difficult. UK GDP was relatively flat at +0.2% and output in UK construction, our largest market, fell by 8.8% in the year to December 2012.
"Despite these challenges we improved operating margins across the business. The group's operating margin increased to 7.2% from 6.0% in FY2012; in the UK and Ireland it increased to 9.7% from 8.7% and in our International division, which is in only its third year of existence, it rose to 4.2% from an operating loss in FY2012. These improvements, along with the continued progress in ROCE up to 7.9% from 6.0% in FY2012, provide us with encouragement that we are on track to attain our interim targets of 10% EBITA margin and a 10% ROCE run rate by the end of calendar year 2014."
Speedy has decreased its dependency on the general construction industry in recent years. In 2010 construction represented 65% of revenue; now it is 49%, with 28% from infrastructure and 14% from industrial. The 9% balance is from a number of different activities.
Mr Corcoran added: "Not only are we better positioned in our end markets in the UK but also, through the continuation of the strategy started in 2010 to extend our business internationally, we are less dependent on the UK market place with 7.1% of our business now derived from non-UK activity, up from 5.1% in FY2012. The drive towards secured revenues has also seen positive progress and the business now has £87m of contracted revenues and derives 28% of its turnover from service-based activities."
Got a story? Email news@theconstructionindex.co.uk