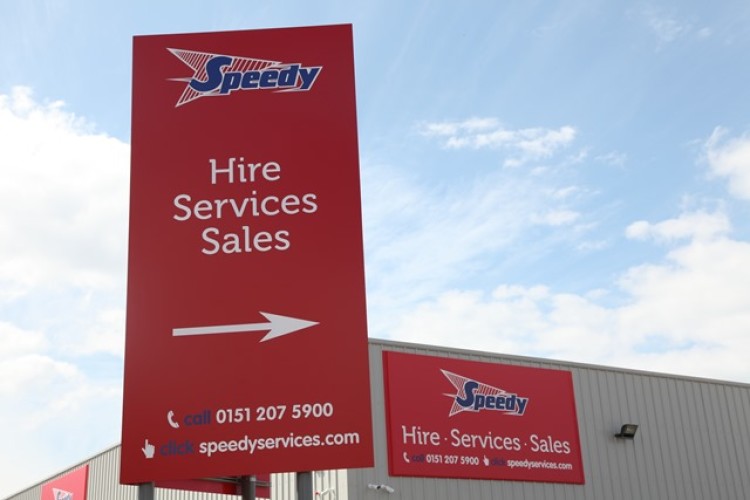 Speedy Hire's biggest shareholder, Toscafund, which has 19.4% of the company, wants chairman Jan Åstrand replaced. Its frustration with Speedy has grown as the current board has resisted its suggestions of a merger with HSS, in which Toscafund also holds 18.1%.
In a new circular to shareholders ahead of a 9th September general meeting, Speedy's board says that the company's recovery is on track and a merger with HSS was not in the best interests of [most] shareholders.
Speedy's circular states: "Toscafund first asked the board to consider a combination with HSS in January 2015. Following the board's decision not to pursue a combination with HSS at that time, Toscafund again actively promoted merger talks between Speedy and HSS in July 2015 and actively supported engagement between the two companies. Following Speedy's decision not to pursue a combination with HSS in December 2015, HSS made contact with Speedy in March 2016 to once again discuss a possible combination.
"Discussions with HSS were terminated in June 2016 after the board had concluded, following a detailed analysis of the information available and a considered review of its strategic options, that to pursue a combination would not be in the best interest of shareholders as a whole."

It adds: "The decision by the board to terminate discussions with HSS in June 2016 was taken to protect the financial recovery of the company."
Speedy's circular to shareholders concludes: "The recovery plan, which has been developed and implemented by Jan Åstrand and Russell Down, has stabilised the business, which is now showing signs of revenue growth.
"This has been achieved through the strengthening of senior management, improving customer service and relationships, significant improvements in management information systems, setting out clear financial KPIs and driving these through the business. Encouragingly, the business has retained a number of major framework contracts since 31st March 2016.  In addition, overheads have been reduced significantly over the last twelve months.
"As a further illustration of progress, the group confirmed on 26th August 2016 the disposal of its large mechanical plant fleet for a total consideration of £14.4m in cash. The sale will further strengthen the group's financial position with the proceeds being used to pay down debt."
Got a story? Email news@theconstructionindex.co.uk