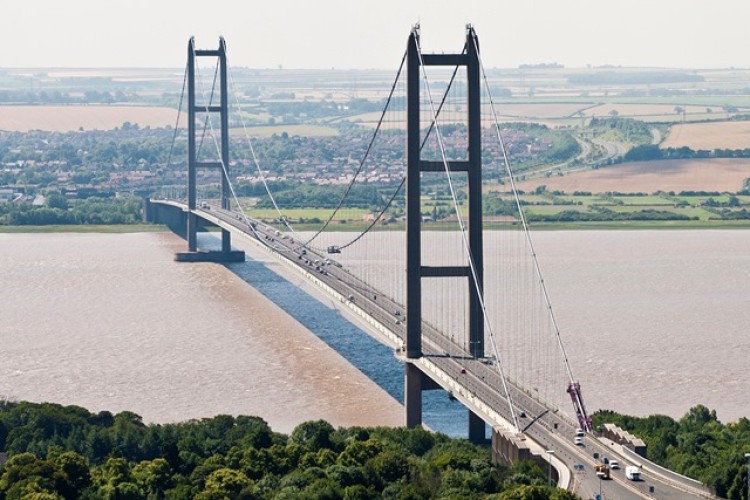 Spencer's platform will allow engineers to access and inspect the bridge's hangers – the vertical high-tensile steel spiral strands that suspend the bridge deck from the main cables.
A static-frame structure measuring 4.5 x 3.1 x 4.3 metres has been designed by Spencer's in-house design team and will be attached to the main cable of the bridge using a saddle arrangement.
Three hangers will be removed, one by one, via the custom-built platform at heights of up to 65 metres above the Humber estuary below 15 metres above the bridge deck.
The removed hangers will then be tested to assess their condition and predict when intervention will be required on the remaining hanger cables.
Spencer Group managing director Gary Thornton said: "We're delighted once again to work on an important project that will contribute to the long-term future of the Humber Bridge.
"Having successfully completed major bridge works all over the UK and in Europe, it's particularly pleasing to bring our unique knowledge, experience and resources to deliver complex and challenging projects such as this to the Humber Bridge.
"We can see the bridge from our riverside headquarters in Hull and it's an iconic sight that, for so many East Yorkshire and Lincolnshire residents, symbolises 'coming home'.

"As main contractors on this project, we are also pleased to be collaborating with our engineering and design colleagues at Atkins, who are providing technical advice to the client, the Humber Bridge Board."
Humber Bridge Board chief executive Kevin Moore said: "This project is essential to the long-term health of the bridge and helps ensure the safety of our millions of users, whether they are in a car, on a bike, or on foot, taking in the spectacular views the structure affords.
"We have worked with Spencer Group on a number of occasions and they have always delivered a first-class engineering solution. We like working with companies like Spencer Group because of the level of innovation and engineering expertise they bring."
The three hangers that will be removed for inspection will be replaced by three replacements, supplied, tested and installed by Spencer Group. The new and old hangers all have a minimum breaking load of 320 tonnes, so even though the bridge deck sections weigh approximately 140 tonnes, the three hangers that support them provide a significant factor of safety for the deck section and the heaviest of vehicles crossing the bridge.
Spencer Group last worked on the Humber Bridge as recently as 2015, to deliver a £4m replacement of load-bearing A-frames that connect the main bridge deck to the towers at either end.
This latest Humber Bridge project is expected to be completed within 20 weeks on site, with a further eight months of off-site planning and testing.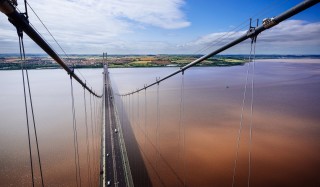 Got a story? Email news@theconstructionindex.co.uk