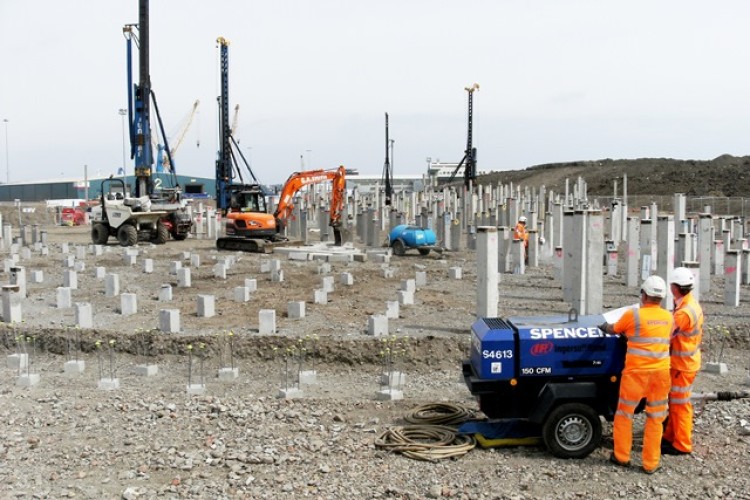 Lynemouth Power Ltd, which operates Lynemouth Power Station on the Northumberland coast, has awarded Spencer Group a contract to deliver a facility for handling, storing and rail-loading wood pellets at the port. Up to 200 construction jobs will be created on the contract which has now started at Tyne Dock in South Shields, Spencer said, but it did not disclose the contract value.
The new facilities will handle up to 1.8 million tonnes a year of wood pellets, offering the capability to meet the full requirements of Lynemouth Power Station. Wood pellets will be conveyed mechanically to one of three newly-built silos, each capable of storing 25,000 tonnes of material. The pellets will then be discharged from the silos via two conveying streams to a rail-loading facility to take the material to Lynemouth.
Spencer's in-house Slipform Engineering technology and equipment will be used for construction of the silos.
The Spencer project also includes construction of a control room, workshops, stores and welfare facilities, creating a standalone facility at the port. In addition, Spencer will carry out modifications to the existing rail infrastructure to provide dedicated rail lines to serve Lynemouth Power Station and connect the new facilities to the 11,000-volts mains supply.
Earlier this year German energy firm RWE sold Lynemouth Power Station to Czech company Energetický (EPH) for conversion to biomass.
Spencer engineering director Ian Atkinson said that the contract win recognised Spencer's experience in the design and construction of renewable fuels handling facilities.

 "Our in-house expertise and proven track record in developing and delivering materials handling, storage and loading systems gives the client, Lynemouth Power, the confidence that we will deliver this business-critical project in line with their programme, performance and cost expectations."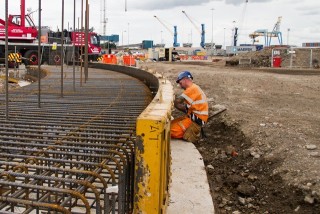 Spencer has previously designed and built a biomass reception, handling and storage facility at Yorkshire's Drax Power Station in 2010 and, in the same year, a wood pellet storage and rail-loading facility at the Port of Tyne, which was then the first of its kind in the world, again to serve Drax.
In 2013 Spencer constructed biomass handling, storage and discharge facilities at the Port of Hull, also to support Drax's biomass conversion.
However, this latest project is bigger than either of these. Spencer founder and executive chairman Charlie Spencer said: "This is the largest single contract Spencer Group has secured in the materials handling and storage sector and is great news for everyone within the business. It validates our long-term strategic focus on major infrastructure projects in the renewable energy field and recognises our industry-leading capability in the safe, reliable and efficient movement, storage and loading of biomass materials."
Got a story? Email news@theconstructionindex.co.uk