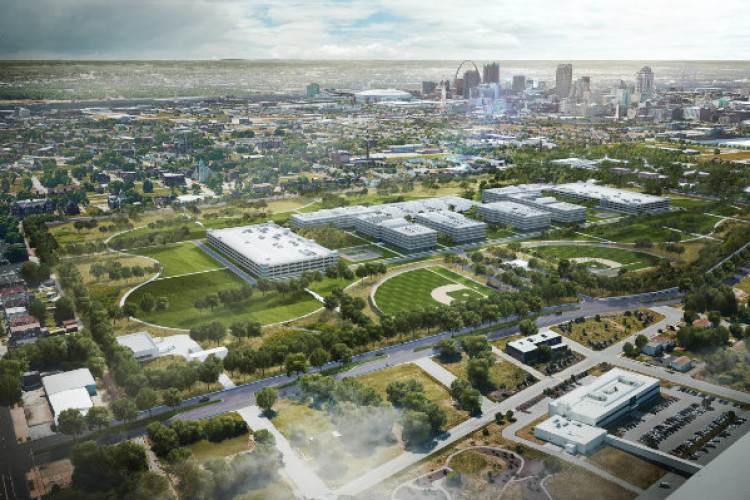 NGA director Robert Cardillo confirmed the decision to Mayor Francis Slay. Slay responded: "I could not be more pleased with the plans director Cardillo shared about the NGA's future in the City of St. Louis. I am certain that the construction of a state-of-the-art intelligence agency in north St. Louis will have an immense impact. The NGA has expressed its commitment to connecting with its new community, partnering with local schools, creating a campus seamlessly integrated with the neighbourhood, and working with us on surrounding development. We are very proud of the work the Agency and its 3,100 employees have done from our City for the past 72 years and now will continue to do so for decades to come."
The final environmental impact assessment had been issued in March, outlining why the Agency preferred the city's site its new campus. Reasons include environmental, cost and policy advantages; partnerships with universities and technology-based companies; the ability to recruit new talent; and proximity to its data facilities and current and future workforce.
Now that the decision is final, the city is inviting the community to engage in the design for the future of the neighbourhood and will begin finalising property acquisition, which includes physically moving one resident's home to a nearby lot.
The St Louis Development Corporation is responsible for clearing the site to deliver to the NGA in late 2017.  
The NGA is expected to begin building its new facility in 2017 to move its 3,100 employees from its current facility near Soulard.
Got a story? Email news@theconstructionindex.co.uk