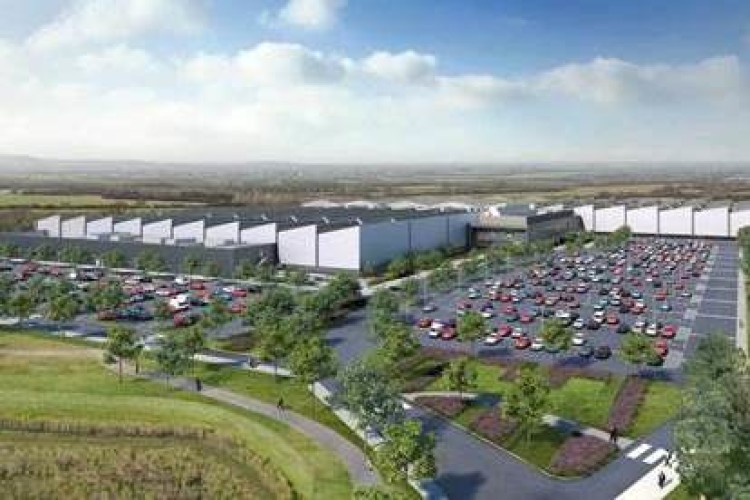 The £2m project demands up to 400m3 of ready-mixed concrete a day, which is being supplied by Hope Construction Materials' readymix plant in Walsall.
This is the 50th project that Stanford and Hope have worked together on. They are also in the midst of a two-month project to lay 3,000m3 of concrete to construct the floor slabs of a new industrial warehouse space at Navigation Park in Enfield, North London.
Nationwide, Hope and Stanford have worked together on more than 350 flooring pours, totalling nearly 120,000m3 of concrete. Recent projects have included a £160m factory in Hull (pictured below) for the manufacture of wind turbine rotors, a distribution centre for a major food retailer in Grangemouth, and a new store for a major wholesaler in Sunbury, West London.
In 2015 Stanford was Hope's biggest customer, ordering a total of 60,000m3 concrete, according to Hope regional commercial manager Tom Waddington.
Stanford Flooring managing director Kevin Louch said: "Hope are excellent at understanding exactly what we want and what our priorities are for each project. They always act to ensure deadlines are met and everything runs smoothly. It is for this reason that we have worked with Hope on so many projects and will continue to do so moving forward. They are trustworthy and flexible and we have a common interest in delivering high quality products."

Got a story? Email news@theconstructionindex.co.uk