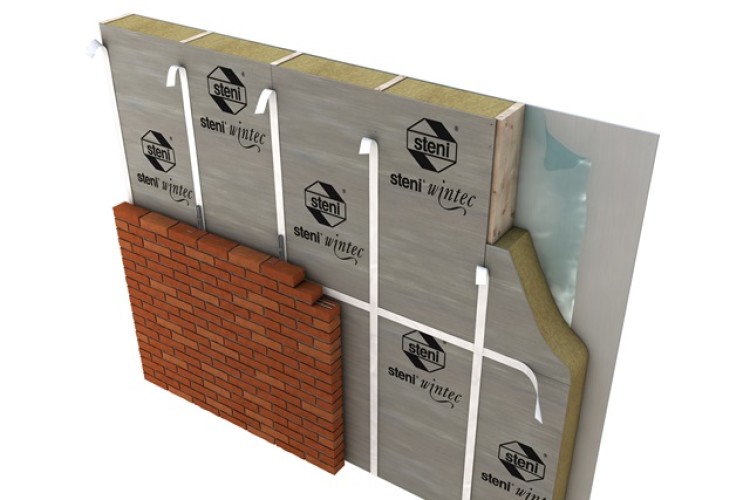 The lightweight Wintec system has been developed in conjunction with Scandinavian building research institutes to meet requirements for easy installation and handling on site. It has been tested to new EU standards for air-tightness and windproofing in Norway, Sweden and Denmark.
Comprising a 7.5mm-thick cement-based panel 900mm x 2400/3000mm or 1200mm x 2400/3000mm that can be scored by a Stanley knife then snapped, as well as bespoke wood screws and air-tight and windproof aluminium foil tape, the system can be fitted horizontally or vertically to timber or steel frames without pre-drilling.
Using the special tape with butyl rubber, the air tightness of the entire structure can be taped up to be air tight (0.022m3/m2hPa) in accordance with NS-EN 12114. Its permeability Sd-rating is <0.18m.
Each panel weighs 7.5kg/m2. They are non-combustible (ISO 1182) and resistant to mould, fungi and pests, Steni says.
Got a story? Email news@theconstructionindex.co.uk