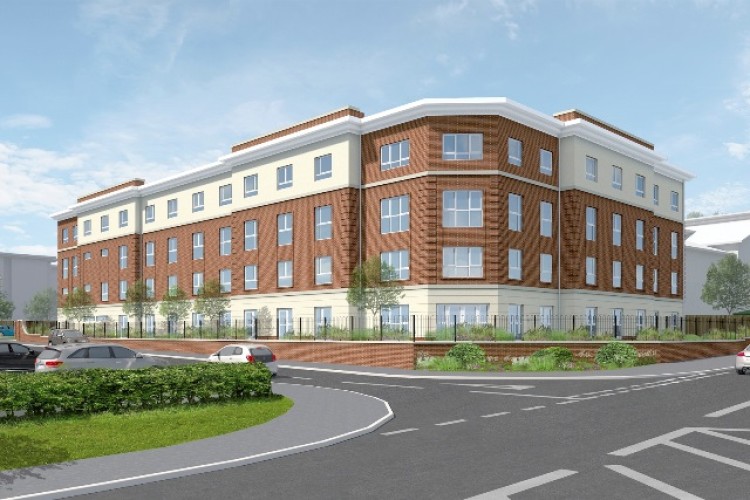 Working with independent health and social care provider Care UK, Stepnell will build the care home on the former site of Bromsgrove's Drill Hall, on the corner of Recreation Road and Market Street.
Continuing Care UK's commitment to providing excellent healthcare support, the care home will deliver high-quality care while supporting and encouraging residents' independence.
The new building has been designed by DWA Architects to be energy efficient, with LED lighting and combined heat and power source (CHP).
The 81-bed home will be one of two Stepnell developments at Aspen Retirement's care village development. Alongside the care home, Stepnell, in partnership with Bromsgrove District Housing Trust, is building 26 mixed-tenure apartments for residents aged 60 and over. The apartment scheme is due for completion this month.
Got a story? Email news@theconstructionindex.co.uk