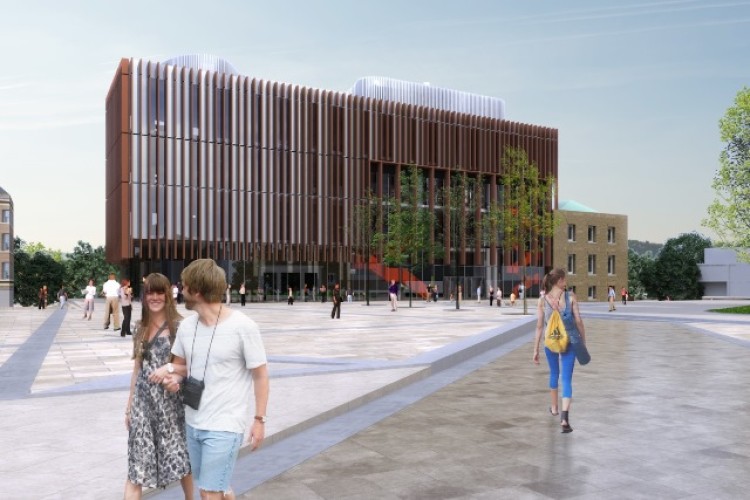 Stepnell's Nottingham team is extending and refurbishing the east wing of the university's Students' Union building, which acts as a hub for university life.
Most of the building has already been overhauled by an earlier redevelopment that finished in 2011.
Stepnell will complete the work by building a new four-storey extension, adding a new food court, doubling the amount of space for 'social learning' and adding a lab for information science. A new façade and entrance for the east wing is designed to improve the way the building connects to the rest of the campus, including the university's main square.
The redevelopment, designed by architect Shepheard Epstein Hunter, is set for completion in August 2019.

University of Leicester director of estates and campus services Brita Sread said: "These plans will complete the modernisation of the Percy Gee Building and deliver an extension to match the quality of the rest of the Students' Union.
"Situated in the heart of the campus, the building is the focal point for student activity and this development will give us a student hub that we can be proud of. The impressive new eastern facade will also establish a direct link between the vibrant atria space already within the Students' Union, and the newly completed public square which is a site for major student and public events."
Stepnell has ties to the the University of Leicester. In November 2017 it signed an £8m contract to refurbish the Mary Gee student accommodation blocks on Ratcliffe Road.
It has also built a gallery at its Attenborough Arts Centre and refurbished the Robert Kilpatrick Clinical Sciences Building.
Got a story? Email news@theconstructionindex.co.uk