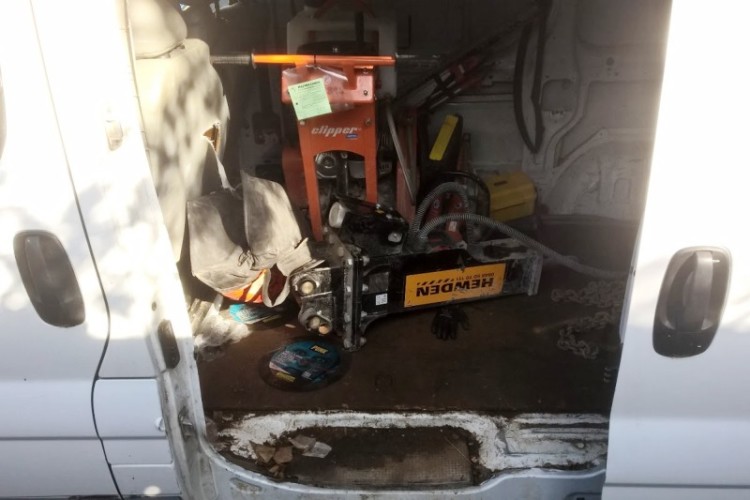 At 10.46am on August 26th, Hewden received a report from customer Williams Southern, a specialist retail and forecourt construction contractor, that a new hydraulic breaker had been stolen.
As the excavator attachment was fitted with a global positioning satellite tracker, the signal was traced and the police moved in.
On getting the call from Williams Southern, Hewden contacted tracking company Automatrics, which guided the police to the stolen equipment.
"Plant theft, although thankfully on the decline, is still a major problem for contractors like ourselves," said Matthew Easterbrook, senior buyer at Williams Southern. "Without the tracking system fitted to this Hewden Breaker, we would have experienced a fair bit of disruption on site, in addition to the burden of insurance claims and unwanted charges. Instead, we were able to quickly get back to work and leave the rest to the police."
 Detective inspector Caroline Clooney from the Plant & Agricultural Intelligence Unit (PANIU) said: "When you look at the data, it appears that the theft of smaller items, such as attachments, which are easier to conceal in vehicles are the ones on the rise.  In the past we've seen hire firms come together to tackle plant theft and we applaud and support Hewden for taking the initiative with attachments too."
 Police are continuing their investigation into the theft, which also included additional stolen items, including a floor saw and various power tools, all of which were recovered.
Got a story? Email news@theconstructionindex.co.uk