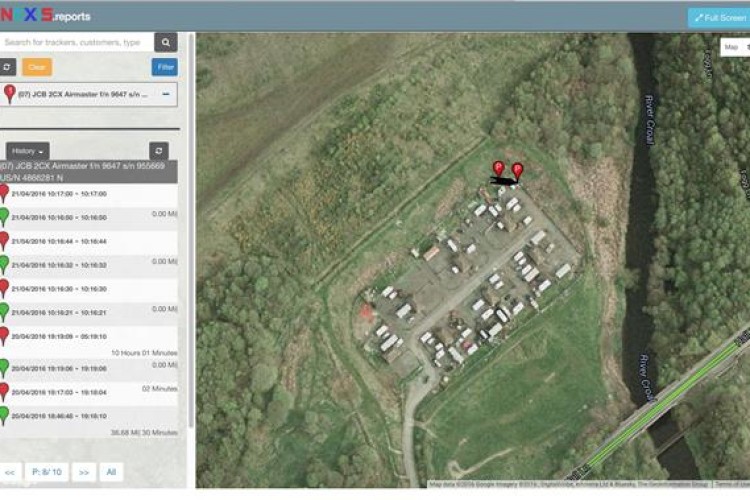 The owner of the £40,000 machine realised it had been stolen on arrival at the site in Hardy Mill Road, Bolton, in the morning. They immediately notified plant tracking specialist AMI Group, as the 2CX Airmaster had been fitted with AMI Nexis global positioning system (GPS) tracking to protect it against theft.
AMI's monitoring station immediately logged onto the company's web-based Nexis software portal and was able to use Google mapping and GPS positional information to establish the exact time of theft, the route taken by the thieves and its current destination.
From Google mapping, AMI's monitoring station could see that the stolen machine had been taken to a travellers' site in Fogg Lane, Little Lever, Bolton, and was hidden in a far corner of the site.
The police were notified and the customer headed to the GPS location, where the stolen JCB was found just 90 minutes after the customer notified AMI Group that it had been stolen.
AMI Group operations director Peter Stockton said: "This was a high value machine and using the AMI Nexis data platform we could track the exact route that the thieves had taken."
Got a story? Email news@theconstructionindex.co.uk