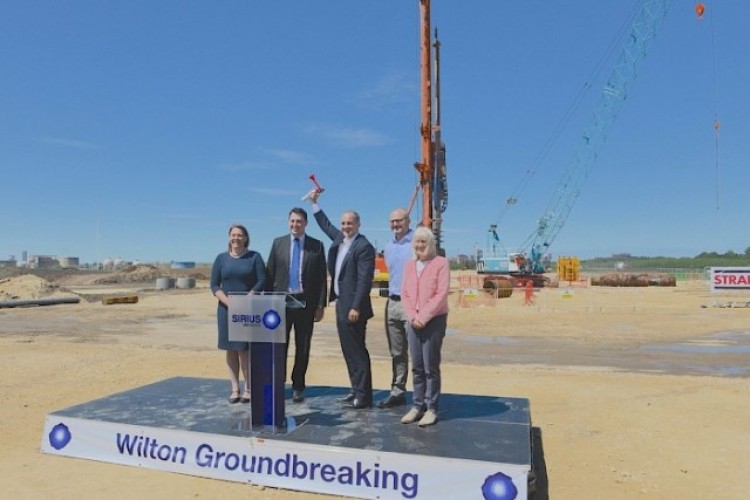 A ground-breaking ceremony was held on 22nd June at Sirius Minerals' site at Wilton International, close to the former Redcar steelworks.
The tunnel for the mineral transport system (MTS) is being built in three sections and it passes through one consistent and well known rock strata. The first section from Teesside is being built by Austrian contractor Strabag, which recently worked on the world's longest railway tunnel, Gotthard Base Tunnel under the Swiss Alps.
The first drive of the underground mineral transport system will run from Wilton to an intermediate shaft at Lockwood Beck, 13km away to the south. Ultimately, a 37km tunnel will transport material from the Woodsmith potash mine, near Whitby, to the Wilton site near Redcar for processing.
Sirius Minerals chief executive Chris Fraser said: "It is an exciting time for the company as we continue to make excellent progress across the project. The life of the mine will span multiple generations, so the facilities that we are building here today will continue to provide jobs and attract investment to Teesside for many years to come.
"The mineral transport system is a clear example of Sirius' commitment to delivering the most sustainable project possible, from both an environmental and operating cost perspective."
Strabag chief executive Thomas Birtel said: "We are delighted to be breaking ground at Wilton and are proud to be involved in helping to regenerate an area with such a rich industrial heritage."
Got a story? Email news@theconstructionindex.co.uk