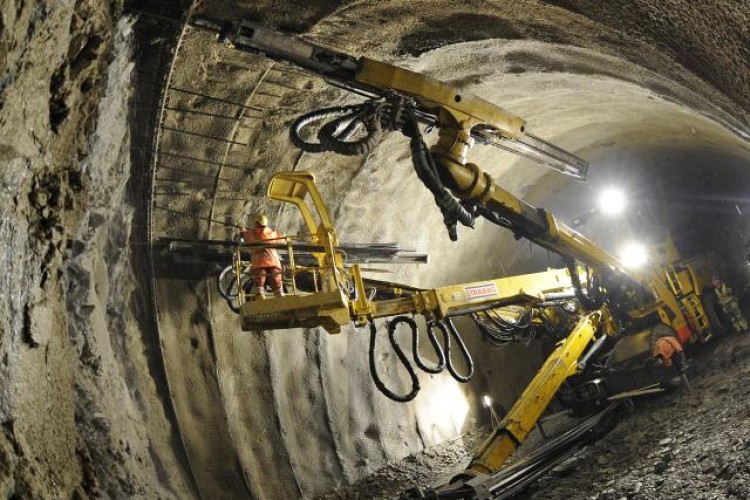 Strabag has a 51% share of the €380m (£309m) contract and will work with Salini Impregilo, which takes a 49% share. The total cost for the project, which is to be completed in 2025, is estimated at €8.6bn.
The consortium will build a twin-tube rail tunnel between Tulfes and Pfons as well as a section of the exploratory tunnel, new rescue tunnel running parallel to the existing Innsbruck bypass and two connecting side tunnels. The construction time for the approximately 38 tunnel kilometres is scheduled at 55 months, with work set to begin in the second half of this year.
The BBT, the heart of the new rail connection between Munich and Verona, runs for 55km between Innsbruck and Franzensfeste (Fortezza). Including the existing Innsbruck bypass, which will connect with the BBT, the stretch of tunnel through the Alps comes to a total of 64 km, making it the longest underground railway connection in the world.
The BBT consists of two single-track tubes, each 8.1m wide, at a distance of 70m from one another. The two tubes are linked at every 333m through connecting side tunnels as escape routes in emergencies. The nearly horizontal stretch of tunnel avoids the gradients of the existing Brenner Railway, which is more than 140 years old.
Got a story? Email news@theconstructionindex.co.uk