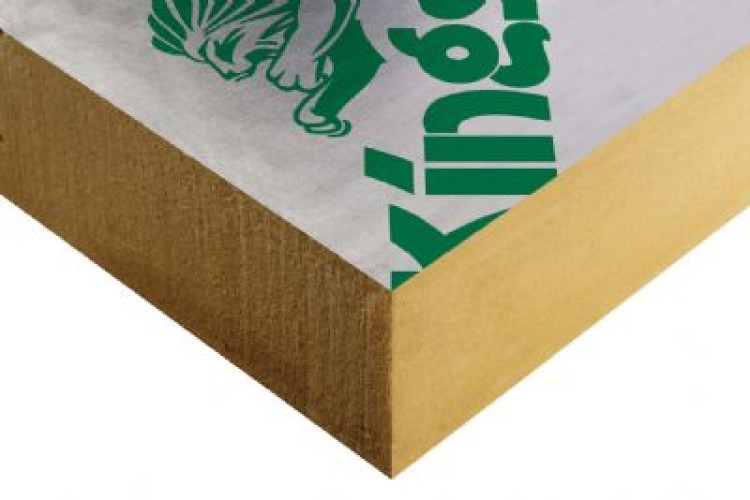 The company said that its performance overall was good, with sales levelling off in the second quarter following a strong and unseasonal first quarter.
Sales of insulated panels were up 9% and trading profit up 30%. Factors include some improvement in end markets in certain regions. Insulation boards saw sales rise  1% and trading profit up 32%, with a good performance in the UK in particular and an improved business mix. The group's new facility in the Eastern region of Germany was fully commissioned in the second quarter.
Environmental sales were flat overall and have stabilised. Access floor sales were down 11%, with weak US office activity offsetting a good performance in UK office volumes.
Chief executive Gene Murtagh said: "Kingspan has delivered strong growth in profitability, notwithstanding a tougher EU construction sector in the second quarter, and a global economic recovery that remains weak. Our order book carried good momentum into the second half of the year, driven by continued growth in the demand for low energy buildings."

Kingspan recorded a positive start to the first six months of 2014 resulting in sales revenue of €889.3m and a trading profit of €69.2m, an increase of 4% and 24% respectively. Quarter one activity, in particular, showed a significant improvement over the same period in 2013, followed by a second quarter sales trend that eased towards mid-year.
UK revenue, representing 38% of Group sales, grew materially in the first half in the insulated panels, insulation boards and access floors businesses as general building activity continued to recover.
The trading environment in many of the other markets has been quite mixed with the Benelux and France remaining under some macro-economic pressure despite being enhanced by an unseasonably mild first quarter. The German market was stable, as was the Gulf region. The performance in Turkey was quite weak as a result of recent political instability there. North American non-residential activity was reasonably stable where the insulated panels business continued to gain from further penetration growth, although this was countered somewhat by weak office construction in that region.
Earlier this month Kingspan announced that its had entered into an agreement with Pactiv acquire its US building insulation business (link opens in new tab).
Got a story? Email news@theconstructionindex.co.uk