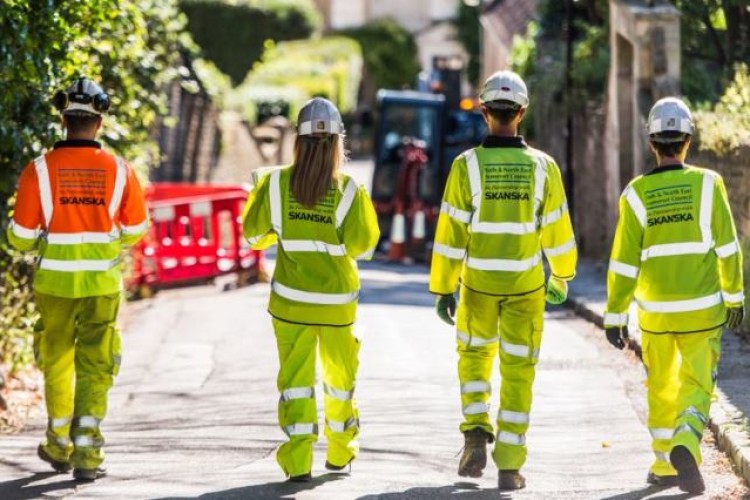 Bath & North East Somerset Council (BANES) is putting its highway maintenance work out to tender after Skanska's seven year contract plus three year extension reaches its full term this year
The council held an open day on 22nd March for interested companies and it was attended by 27 organisations. The original plan had been to shortlist three contractors to submit full bids, but given the level of interest, it has decided to shortlist five contractors instead.
The contract notice was published in the EU Official Journal yesterday. Once again the contract runs for seven years plus three, but where Skanska's expired contract was valued at £6m a year, this time the value is put at £7m a year, giving a total value of £70m over the full 10 years.
The contract maintains 680 miles of carriageway, 280 miles of footways and 500 structures. It includes surfacing and surface treatment works, drainage and gully maintenance, sign maintenance, grass and vegetation cutting, emergency response and winter service, gully cleansing and drainage jetting, and inspection repairs.
The procurement documents are available at: www.supplyingthesouthwest.org.uk
Got a story? Email news@theconstructionindex.co.uk