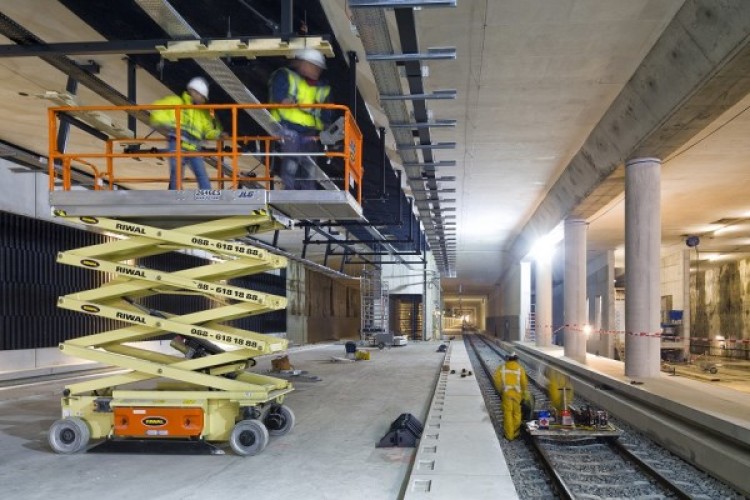 With the project's acceptance, ProRail is now the owner of the Dutch underground station, as well as gaining access to the railway tunnel for testing in the months ahead. The new station hall is now owned by Nederlandse Spoorwegen (NS), which will soon start preparing the commercial operations in the building.
"With the completion of this project, contractors Strukton Worksphere, Strukton Rail, BAM Utiliteitsbouw and Combinatie CrommeLijn have each rounded off a sizeable job and made a substantial contribution to the realisation of the total Spoorzone Delft project," said Ad Broeders, Spoorzone Delft project manager on behalf of ProRail.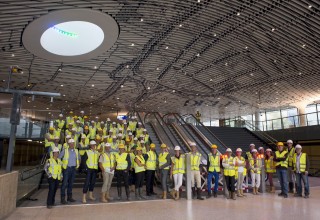 The acceptance of the underground station and the station hall marks an key new phase for the Spoorzone Delft project. The construction site below ground level has been transformed into a station area that is more or less ready to go into operation. The area will shortly be turned into a test environment, where the tunnel, underground station and the associated systems will be tested and prepared for when the railway tunnel becomes operational. The current schedule envisages the tunnel and station being taken into use in the spring of 2015.
NS, the current owner of the station hall, will be offering the commercial food and retail areas to its leaseholders in December 2014.
Got a story? Email news@theconstructionindex.co.uk