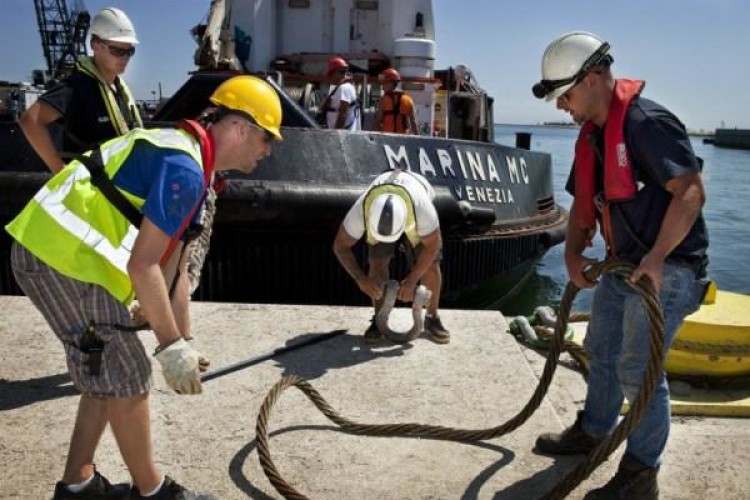 The immersion of the final caisson rounds off construction on the foundations for the new barrier; the next step will be the positioning of the movable flood gates.
Strukton transported the segments – which are each 60m wide, 46m long and 10m high – by water to an inlet near Chioggia on the Venetian Lagoon. The segments were subsequently immersed on site. Work on the first segment started on 7 June.
The project demanded a high level of accuracy as the maximum allowances in any direction were no more than 10mm.
The eight caissons were built in a dry dock in 2012 and 2013. The dry dock was flooded after the caissons' construction. After this, they lay waiting at the dry dock until they could be floated, transported to the site and immersed.
Closure periods for the inlet were set at a maximum of 24 hours to minimise disruption to Chioggia's large fishing fleet. In addition, the immersion team needed to take the high local current speeds into account: twice a day, tidal movements cause the lagoon water to flow through the mouth of the inlet.
The storm-surge barrier is being constructed at the three inlets to the lagoon, at Lido, Malamocco and Chioggia. The system will only be closed in cases of extremely high water. It is expected to be put into use in 2017.
Got a story? Email news@theconstructionindex.co.uk