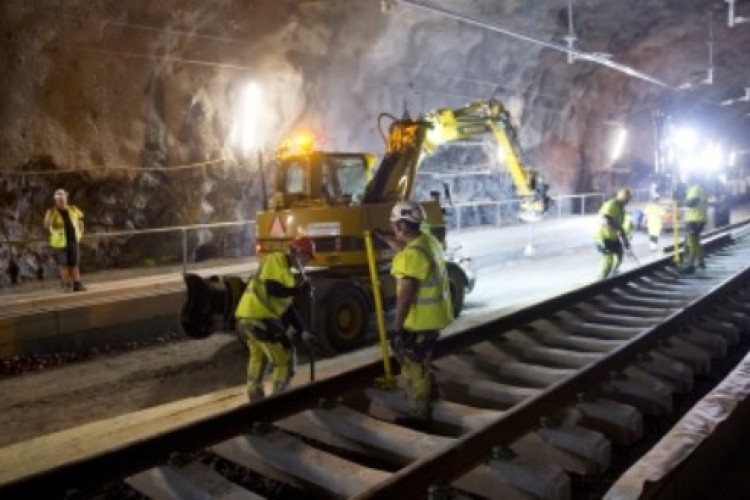 The first contract involves the maintenance of the newly constructed Stockholm Citybanan. The second contract is for the railway running through central Stockholm. Both contracts include preventive and corrective maintenance of the tracks, electrical systems and signalling technology, and round-the-clock fault clearing services.
The Citybanan is a new 6km-long commuter line, running through tunnels under Stockholm's city centre. The line will be opened for passengers in 2017. Strukton Rail has built the line and, having won the maintenance contract, will also be responsible for railway maintenance once the route opens to traffic. The contract will run for five years from 1 September 2016, starting well before the City Line opens its station doors to the public.
The railway through central Stockholm is not only one of Sweden's oldest railway lines, but also the busiest railway line in Sweden, with about 550 trains running on the line each day. The southern entrance to Stockholm central station is a rail bottleneck because of its narrow passage and dense traffic, which also complicates the maintenance of the railway. This issue will be solved once the Citybanan is opened for passengers in 2017.

Strukton's new contact comes into force in May 2017 and covers the maintenance of the tracks, electrical systems and signalling systems between Stuvsta and Sörentorp, and between Tomteboda and Sundbyberg. The new maintenance contract will be valid for five years and can be extended.
"We are very excited about this new contract for central Stockholm," said Lars Schyllander, regional manager at Strukton Rail. "We are responsible for the maintenance of the same tracks today, but the new maintenance contract also includes round-the-clock fault-clearing services in case of faults during train services. This central and important position requires of course that we will be quickly on site if anything happens."
Got a story? Email news@theconstructionindex.co.uk