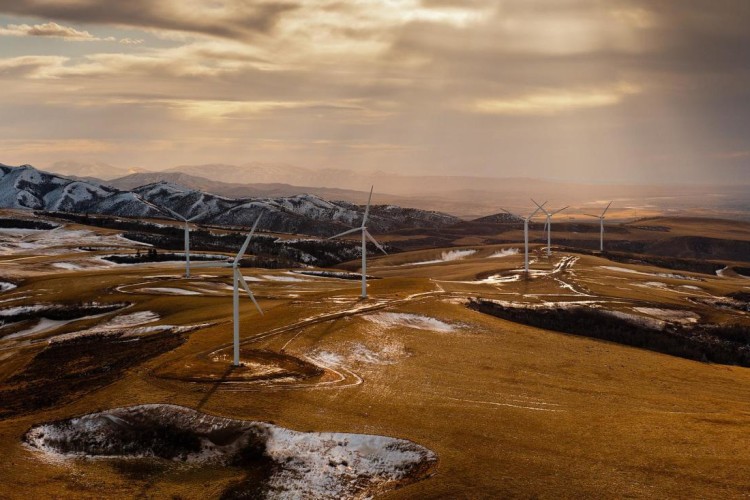 AWEA's US Wind Industry Third Quarter 2018 Market Report also highlights that the first firm orders have been placed for 4MW land-based wind turbines, nearly twice as powerful as the average wind turbine installed in 2017.
The seven states now have enough wind projects under construction or in advanced stages of development to more than double their capacity to generate electricity from the wind. Those include heartland states with land-based wind under development - Arkansas, Nebraska, New Mexico, South Dakota, and Wyoming - as well as coastal states Maryland and Massachusetts, where offshore wind is poised to scale up.
"The wind is always blowing in the U.S. and the latest wind turbine technology helps affordably and reliably put more of that natural resource to work," said Tom Kiernan, CEO of AWEA. "With projects under way in over 30 states, wind is rapidly expanding as a major source of American energy, good jobs and clean air."
As the industry expands, wind turbines are themselves growing much more powerful and efficient. Longer blades are helping turbines capture more of the wind resource blowing past. New wind farms also leverage 'big data' and machine learning to improve power output and reduce downtime by anticipating maintenance problems before they arise.

The average utility-scale wind turbine installed in 2017 was rated at 2.32 MW, enough to power over 750 American homes for a full year. In the third quarter, new orders for wind turbines included land-based turbines above 4MW for the first time, capable of powering 1,400 homes a year.
US wind farms now represent a total 90,550MW of electricity generating capacity, with 612MW installed in the third quarter of 2018 – enough capacity to power 27 million average US homes, with more than 54,000 wind turbines operating in 41 states plus Guam and Puerto Rico.
There is a near-term wind farm pipeline of 37,965MW of wind power capacity. These wind farms are either actively under construction or have entered advanced stages of development through a major milestone such as placing a turbine order or finding a buyer for their power.
Got a story? Email news@theconstructionindex.co.uk