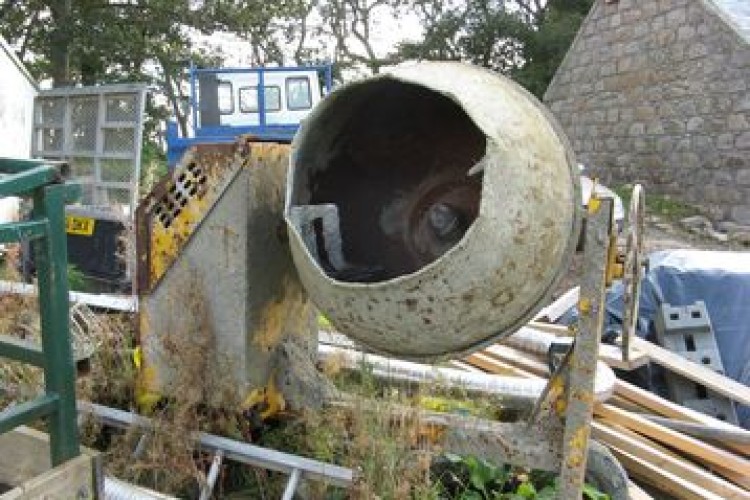 A study by the National Institute for Economic and Social Research says that if construction output had remained level the entire economy would have grown by 1.2% over the last five economic quarters rather than the actual 0.4%.
The UK construction industry has shrunk, overall, by 10% since the government came to power, the study reveals. Construction output is now at its lowest level since 1998.
The main reason for this fall has been recent cuts to publicly-funded construction projects, which account for a fifth of total construction output, says the Trades Union Congress (TUC), which commissioned the report.
Since the 2010 general election public spending on construction has fallen by 27.3%. Public sector house-building has been cut by 20% and investment in construction of schools, hospital and transport projects by 37.8%.
TUC general secretary Frances O'Grady said: "The government's failure to support our construction industry has been terrible for jobs, growth and wages.
"This research shows what happens to the economy when you cut back on vital state funding and why we need urgent investment in new affordable housing and infrastructure projects.
"Without this stimulus the construction sector will continue to struggle and slow down our recovery."
Construction union Ucatt general secretary Steve Murphy added: "The government's policy of cutting construction spending is nothing short of economic vandalism. It is not only damaging the construction industry it has also been hugely detrimental to the entire economy."
Private sector construction work has also decline – by 4.5% – since May 2010, the report says. The cuts in construction output have led to 89,000 construction job losses since the government came to power. In the last year alone, employment in the industry has fallen by 70,000. Workers who have managed to remain in employment have seen their wages fall by £3,000 in real terms since 2010.
Impact of construction industry output on growth
| | | | | | | |
| --- | --- | --- | --- | --- | --- | --- |
|   | 2012 Q1 | 2012 Q2 | 2012 Q3 | 2012 Q4 | 2013 Q1 | Total |
| Production | 0 | -0.1 | 0.1 | -0.3 | 0 | -0.3 |
| Construction | -0.4 | -0.2 | -0.1 | 0 | -0.1 | -0.8 |
| Services | 0.2 | -0.1 | 0.9 | -0.1 | 0.4 | 1.3 |
| Total (Does not sum due to rounding) | -0.1 | -0.4 | 0.9 | -0.3 | 0.3 | 0.4 |
| GDP If construction flat | 0.3 | -0.2 | 1 | -0.3 | 0.4 | 1.2 |
Source: Office for National Statistics
Public spending on construction projects (£m)
| | | | | | | |
| --- | --- | --- | --- | --- | --- | --- |
|   | New Homes | Other new work | Repair and maintenance | All Public works | All Private works | All work |
| 2010 Q2 | 1,063 | 3,367 | 1,620 | 6,050 | 20,160 | 26,209 |
| 2010 Q3 | 1,175 | 3,464 | 1,607 | 6,246 | 20,714 | 26,961 |
| 2010 Q4 | 1,173 | 3,399 | 1,609 | 6,181 | 20,291 | 26,473 |
| 2011 Q1 | 1,146 | 3,317 | 1,530 | 5,993 | 20,483 | 26,475 |
| 2011 Q2 | 1,149 | 3,177 | 1,484 | 5,810 | 21,006 | 26,817 |
| 2011 Q3 | 1,086 | 3,068 | 1,460 | 5,614 | 21,220 | 26,835 |
| 2011 Q4 | 1,056 | 2,792 | 1,460 | 5,308 | 21,306 | 26,613 |
| 2012 Q1 (R) | 949 | 2,590 | 1,483 | 5,022 | 20,249 | 25,273 |
| 2012 Q2 (R) | 905 | 2,473 | 1,475 | 4,853 | 19,744 | 24,596 |
| 2012 Q3 (R) | 908 | 2,411 | 1,517 | 4,836 | 19,236 | 24,072 |
| 2012 Q4 (R) | 885 | 2,263 | 1,501 | 4,649 | 19,568 | 24,218 |
| 2013 Q1 | 849 | 2,094 | 1,453 | 4,396 | 19,244 | 23,639 |
| Since election | -214 | -1,273 | -167 | -1,654 | - 916 | -2,570 |
| Since election (%) | -20.1 | - 37.8 | -10.3% | - 27.3 | -4.5 | -9.8% |
Source: Office for National Statistics
Got a story? Email news@theconstructionindex.co.uk