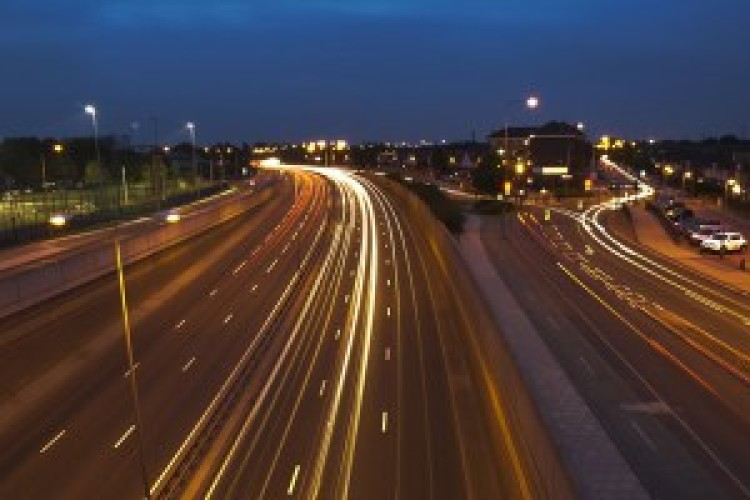 The money brought in from road tax in England will be spent on England's roads from 2020. The measure is intended to ensure that future roads investment is sustainable.
The Budget announced a reform to vehicle excise duty (VED) to create a new Roads Fund. From 2020-21 the government guarantees that all revenue raised from VED in England will be allocated to the new Roads Fund and invested directly back into the strategic road network.
Chancellor George Osborne also said that the road tax system will be revised to make it fairer and sustainable. From 2017, there will be a flat rate of £140 for most cars, except in the first year when tax will remain linked to the CO2 emissions that cars produce. Electric cars won't pay any road tax at all and the most expensive cars will pay more. Existing cars won't be affected – no one will pay more for a car that they already own.
The Civil Engineering Contractors Association (CECA) applauded the setting up of the national roads fund for England's strategic roads, saying that this builds on the roads reform process last year with the conversion of the Highways Agency into Highways England, creating for the first time a long-term strategy for the upkeep and development of England's roads.
CECA chief executive Alasdair Reisner said: "This is extremely good news for our sector because it goes a long way in ensuring a secure future for the maintenance and upgrade of the English strategic road network.

"In CECA's 2014 publication The Infrastructure Decade we called for Government action to address the long-term funding of our roads. "Building on the completion of the roads reform process last year, long-term funding reform of the roads network is key to delivering infrastructure that is fit for the 21st century."
The Asphalt Industry Alliance (AIA) said that it has long advocated the importance of security of funding and re-establishing the link between Vehicle Excise Duty (VED) and the new National Roads Fund is a positive step.
But AIA chairman Alan Mackenzie added: "However, with money raised from changes to VED from 2021 being directed into the strategic road network (SRN), there is nothing for the local road network to cheer about.
"Local roads represent 98% of the network and carry two thirds of traffic, yet receive a fraction of the funding allocated to the SRN. Figures show that over the next six years every mile of the SRN will receive £1.4 million of funding while our local roads will see just £31,000 per mile (source: LGA) and the chancellor's budget does nothing to change this. This funding imbalance needs to be addressed now if the state of all our roads is to be improved."
Matthew Pryor, managing director of road surfacing business Toppesfield welcomed the new roads fund, saying that clearly underlines the government's long-term commitment to radically improving the strategic road network. "This additional investment to the £15bn already allocated by the government over the rest of the decade will have a transformational impact on the condition of our roads and support the growth of our wider economy.  The industry has consistently called for a long-term road investment plan and the Roads Fund is an important milestone to achieving this."
Got a story? Email news@theconstructionindex.co.uk