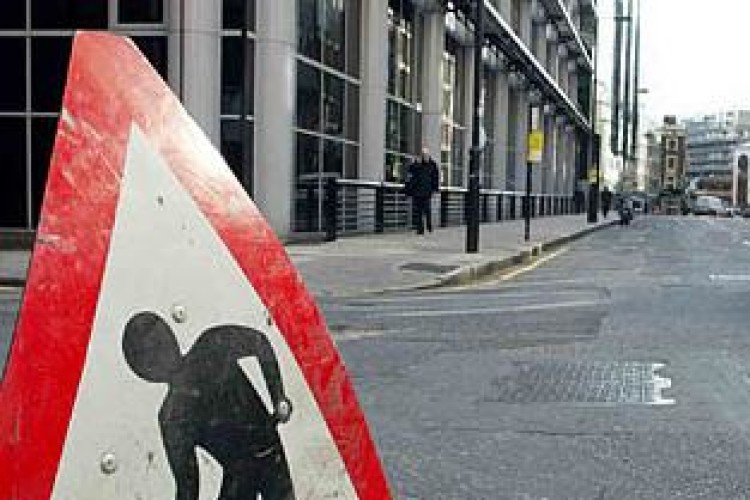 The report claims that 55 per cent of small and medium sized enterprises (SMEs) in England and Wales are losing on average £13,600 each per year.
The new report, The Economic Impact of Local Road Condition, reveals that bad local roads are damaging the business of 55 per cent of SMEs, both through accidents and vehicle damage and also through decreased productivity and increased business costs. Some 48 per cent of businesses report that poorly maintained roads waste their staff's time: affected businesses reported losing an average of 216 hours a year, the equivalent of one member of staff being absent for five weeks of the year.
Local authority roads account for more than 95 per cent of the country's network. Local authority highway departments, facing a shortfall in funding of £800 million, are finding it increasingly difficult to meet the costs of maintaining their roads in an acceptable condition. This problem is made worse by the diversion of funds, allocated by central Government to highways maintenance, to other council services, says the Asphalt Industry Alliance.
The Asphalt Industry Alliance is an alliance of the Mineral Products Association and Refined Bitumen Association, representing suppliers of road building materials.
Colin Loveday, Chairman of the Asphalt Industry Alliance, said: "This report demonstrates that there is a sound economic argument for properly funding local road maintenance as a key measure to help the economy emerge from recession. Improving the condition of local roads would take the brakes off our SMEs and help them to drive the recovery forward.
 "The condition of local roads is a key influence on residents' attitudes to their local council. One in five say that road condition affects how they cast their vote at election time. Those local authorities that choose to prioritise road maintenance are choosing to protect their local economies, support local employers and improve the quality of life for residents."
Commenting on the report's findings, Stephen Alambritis, head of public affairs at the Federation of Small Businesses, said: "What is bad for business will be bad for consumers. Small businesses suffering an increase in costs as a result of increased journey times and increased fuel costs will have no option but to try and pass those costs onto the consumer. Business location decisions will also be influenced by better roads; jobs move with businesses and this cannot be the correct way forward."
Got a story? Email news@theconstructionindex.co.uk